Virtual: Tim Shriver & Jewel Present, "The Call To Unite"
This event has been rescheduled for Thursday, March 18, at 7:00pm.
---
Be the First to hear from Tim Shriver & Jewel about
The Call To Unite
Order your ticket & book together and receive a signed bookplate*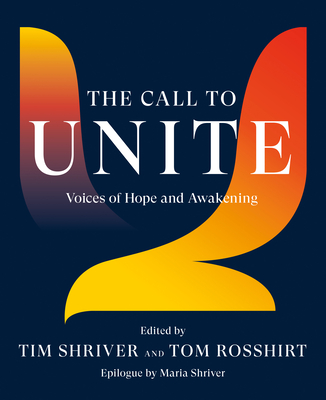 From some of our most prominent spiritual and religious leaders, poets and thinkers, singers and writers, a book of wisdom to light our way in dark times.
At the start of 2020, in what felt already like an age of disorder, our world faced one of the gravest global challenges in a century. Covid-19 raced around the earth, and chaos erupted. Yet in the midst of this crisis, billions of human beings responded with love. Across the globe, people sought to connect, whether in person from a socially distant six feet or via a screen from 10,000 miles away.
In that moment, Tim Shriver saw an opportunity for those hungry for community to answer a call to heal, a call to hope, a call to unite. He asked monks and nuns, artists and activists, nurses and doctors, ex-presidents and ex-cons to come together to share messages of inspiration, transformation, and love. This book captures the spirit of that 24-hour event.
Those seeking affirmation, solace, and inspiration need only look inside for guidance in finding the light in any crisis. Only in embracing each other can we amplify the love that creates our global community. Only in coming together can we be our happiest, and our best.
Tim Shriver is the founder of UNITE; the longtime Chair of Special Olympics; a bestselling author; a former teacher; a founding force of the social and emotional learning movement; a film producer; a husband; father, and grandfather; and a seeker of unity in society and in himself.
Jewel went from a girl who grew up with no running water on an Alaskan homestead, to a homeless teenager in San Diego, to an award winning, Multi-Platinum Recording Artist who released one of the best-selling debuts of all time.
Through her career Jewel has sold over 30 million albums worldwide, earned 26 Music Award nominations.2020 marks a momentous year for Jewel — she is celebrating the 25th anniversary of her multi-platinum debut album, Pieces of You with an exclusive Anniversary package of the album to be released later this year by Craft Recordings. In addition, Jewel has been hard at work on a new studio album and a forthcoming book. Both will be released next year with a live tour to support. Mental health and mindfulness has been a lifelong passion of Jewel's. She offers free mindfulness exercises and an online mental health community at JewelNeverBroken.com.
Order your ticket & book together and receive a signed bookplate*
*while supplies last
Event date:
Thursday, March 18, 2021 - 7:00pm EDT