Virtual: Summer of Words & Pictures Read Aloud Book Tastings
Join us for this free virtual event.
Welcome to our Summer of Words and Pictures Book Tastings!
We want to share our love and joy of reading with everyone! Join us every Tuesday throughout the summer, as we "taste" a new book by reading aloud the first chapter live via Zoom! New books will be read each week. We'll share new releases, different genres, different authors, and staff favorites. Participants will receive emailed activities to fully enhance the experience.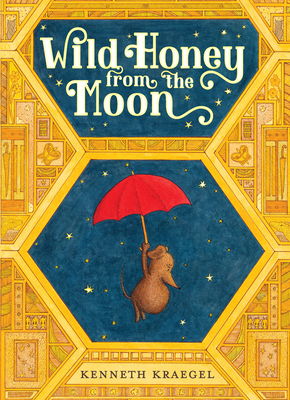 This program is recommended for families with children in grades K-2.
We can't wait to introduce you to your next favorite book!
This Week's Book
Wild Honey from the Moon
In an epic adventure like no other, an unflappable mother will stop at nothing to find a cure for her ailing young son — even if it means traveling to the moon itself.
"Where are you going?"
"To the moon. A quick trip."
"But you can't fly."
"Darling, I am your mother," she said, and gave him one last kiss.
On a cold winter's eve, deep in the woods, a mother shrew frets about her sick young son. His head is cold and his feet are hot, and there is only one thing that can cure him: wild honey from the moon. Mother Shrew does not stop to wonder how she will make such an impossible journey. Instead, she grabs her trusty red umbrella, gives her darling son a kiss, and sets out into the unknown. Along the way, Mother Shrew encounters one obstacle after another, from a malevolent owl to a herd of restless "night mares" to an island humming with angry bees. But each can prove no match for a mother on a mission. From the mind of the uniquely talented Kenneth Kraegel comes an utterly original ode to the limitlessness of maternal love.

REGISTERED ATTENDEES WILL BE PROVIDED WITH A LINK TO THE VIRTUAL MEETING.
Event date:
Tuesday, June 30, 2020 - 11:00am EDT

$17.99
ISBN: 9780763681692
Availability: On Our Shelves Now
Published: Candlewick - November 5th, 2019
---