Virtual: Story Time with Karen
Don your unicorn horns and JOIN Us for Saturday Morning Story Time
including fun and entertaining activities!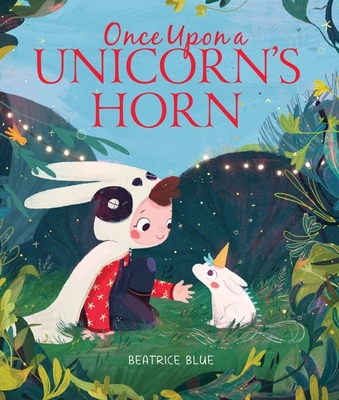 Do you know how unicorns got their horns? Find out in this charming picture book about friendship, family, and magic. (Hint: It's something sweet!)
How did unicorns get their horns? It all began once upon a magical forest, where a little girl named June discovered tiny horses with soft fur and sparkly tails learning how to fly! But there was one poor, sad horsie that couldn't fly at all. And of course, June was determined to help.

Find out how one girl's sweet idea for cheering up her new friend turned into an unexpected treat for unicorn lovers everywhere. Featuring an imaginative little girl who loves to explore nature, this adorable story celebrates family, friendship, and finding the magic within yourself.
Beatrice Blue is the creator of the picture books Once Upon a Unicorn's Horn and Once Upon a Dragon's Fire. She is a visual development artist and freelance illustrator who has worked with a variety of clients, including Dreamworks. She currently lives in Spain.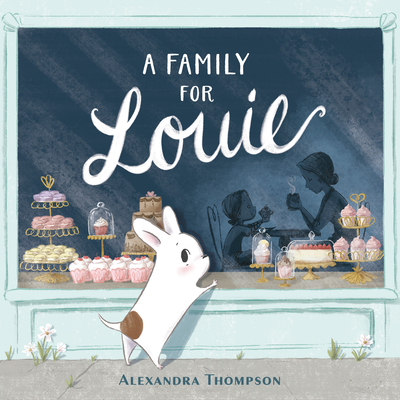 A foodie French bulldog finds a forever home in this heartwarming and adorable debut picture book, sure to appeal to fans of Gaston, Ellie, and Little Elliot, Big City.
Meet Louie. He's a dog of very fine taste. He knows every chef in town, and each day he wanders the city, visiting his favorite restaurants. It's a good life, except... Louie is all on his own. What Louie wants more than anything is a family.
But try as he might, Louie can't seem to find a family that's right for him. At the beach, he meets a little boy and his mother... but they're eating green jello salad and sardine sandwiches (Louie's least favorite foods!). At his favorite sushi restaurant, Louie spies a father and daughter with an open seat at their table... but their cat chases him away. At the park, he meets a nice family having a yummy barbecue, but when they invite him to play frisbee... Louie just can't keep up. Where-oh-where will Louie find a just-right family of his very own?
Alexandra Thompson is an author, an illustrator, and a surface designer. She has lived all over New England, but has finally settled down in Maine with her husband and their cat, Sleepy. When she's not drawing, she can be found exploring the forest or wakesurfing in the short but sweet summer months. A Family for Louie is her debut picture book.

Event date:
Saturday, July 11, 2020 - 9:00am EDT

$17.99
ISBN: 9780358229261
Availability: Usually Ships in 1-5 Days
Published: Clarion Books - May 5th, 2020
---

$17.99
ISBN: 9781984813213
Availability: Usually Ships in 1-5 Days
Published: G.P. Putnam's Sons Books for Young Readers - June 9th, 2020
---
Please consider a contribution of any amount to support BookHampton's virtual event series. 

Your support enables BookHampton to continue providing engaging, informative, and entertaining events for readers of all ages.

We are so grateful for your continued support!
---