Virtual: Story Time with Karen
JOIN Us FOR Saturday Morning Story Time Featuring the Beach!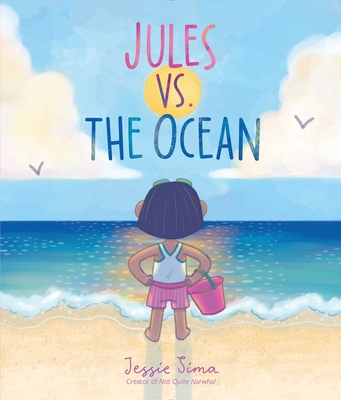 From the creator of Not Quite Narwhal comes a story about a young girl determined to impress her older sister by building elaborate sandcastles, even if that means standing up to the ocean and its smash-happy waves!
Jules is going to build the biggest, the fanciest, and the most excellent sandcastle. Her sister will be so impressed.
But the ocean has other plans.
Jules keeps building bigger, fancier, and more excellent castles, and waves keep smashing them.
And when the ocean takes her bucket, that is the final straw.
Jules is going to take a stand!
From beloved storyteller Jessie Sima comes the tongue-in-cheek story of the sand, the sea, and sisterhood—told with her signature warmth, timeless humor, and delightfully playful illustrations.
Step inside a sumptuous sandcastle packed with amazing and amusing visual details for a beach day that's fit for royalty.
---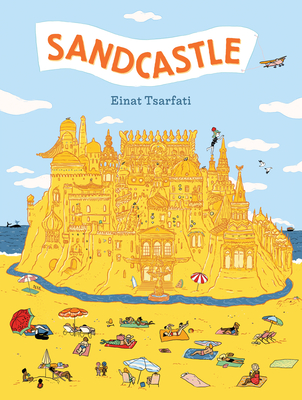 A young girl loves building sandcastles. But not just any sandcastles. She builds one so big and grand and lovely that all the royals of the world come to visit.
There are banquets and balls and tournaments, a greenhouse for cacti, a staircase for skateboarding, and ice cream around the clock. Everyone seems to be having fun, until they discover sand in the royal almond strudel . . . and the fig milk bath . . . and everywhere!
With a keen eye for the absurd, author-illustrator Einat Tsarfati invites readers beyond the crocodile moat to explore the intricately detailed, increasingly wild festivities that echo the arc of a day at the beach, from euphoria to gritty discomfort. The diverse cast of regal guests, from a Rapunzel-esque princess in pj's and unicorn slippers to a pair of knights playing badminton, is just as inspired. A visual treat of a tale, Sandcastle opens the doors to a world by the sea where wit and imagination reign.
Event date:
Saturday, July 4, 2020 - 9:00am EDT

$17.99
ISBN: 9781534441682
Availability: On Our Shelves Now
Published: Simon & Schuster Books for Young Readers - June 16th, 2020
---

$17.99
ISBN: 9781536211436
Availability: Usually Ships in 1-5 Days
Published: Candlewick - May 5th, 2020
---
Please consider a contribution of any amount to support BookHampton's virtual event series. 

Your support enables BookHampton to continue providing engaging, informative, and entertaining events for readers of all ages.

We are so grateful for your continued support!
---