Virtual: Simon Van Booy, "The Presence of Absence" in conversation with Jesse Bartel
The Presence of Absence:
A Reflection on Life and Death
Join Simon Van Booy along with Jesse Bartel on Instagram Live to discuss Van Booy's latest work, The Presence of Absence.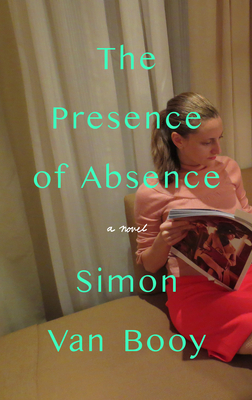 As a writer lies dying, he has one last story to tell: a tale of faith and devotion, a meditation on what lies beyond this life, and a prayer of gratitude that may lead to rebirth. This is Simon Van Booy at his visionary best.
"Language is a map leading to a place not on the map," announces a young writer lying in a hospital bed at the beginning of The Presence of Absence. As he contemplates his impending physical disappearance and the impact on his beloved wife, he realizes, "Life doesn't start when you're born . . . it begins when you commit yourself to the eventual devastating loss that results from connecting to another person."
Infused with poetic clarity and graced with humor, Simon Van Booy's innovative novella asks the reader to find beauty—even gratitude—in the cycle of birth and death. Stripped of artifice, The Presence of Absence is a meditation between the writer and the reader, an imaginative work that challenges the deceit of written words and explores our strongest emotions.
Simon Van Booy is not only a master storyteller but a writer whose fiction is rich with philosophical insights into things both mapped and undiscovered. The
Presence of Absence parts the darkness to reveal what has been just out of sight all along.
Simon Van Booy has written over a dozen works of fiction (including Night Came with Many Stars) and is the editor of three volumes of philosophy. His books have been translated into many languages. He grew up in rural Wales, but currently lives in New York City where he works as an author, an editor, and an emergency medic at the Ridgewood Volunteer Ambulance Corps.
Event date:
Saturday, December 3, 2022 - 6:00pm EST

$24.95

ISBN: 9781567927443
Availability: On Our Shelves; Typically Ships in 1 - 2 Days
Published: David R. Godine Publisher - June 13th, 2022
---