Virtual: Samuel P. Fortsch, "Pawtriot Dogs"
Join us for the stories of U.S. Army rescue dog Sgt. "Rico" Ricochet and his fellow Pawtriots!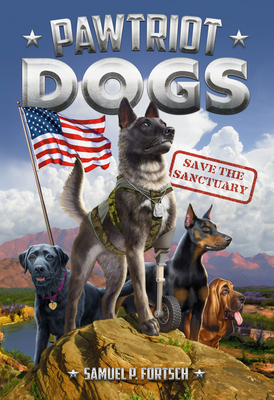 Pawtriot Dogs #1: Save the Sanctuary – Former Army rescue dog Sgt. Rico, a bomb-sniffing Malinois, is on his first mission in Washington, D.C., to save The Sanctuary animal shelter from the evil Mr. Mocoso...But does Rico have what it takes to lead the Pawtriots to victory and save his fellow canines?
Pawtriot Dogs #2: Everything's Bigger in Texas – The Pawtriots are on a larger-than-life mission down in Texas to rescue a litter of kidnapped puppies...But who can they trust on the mighty Rio Grande?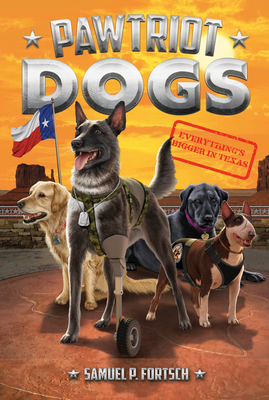 Pawtriot Dogs #3: Into the Storm – The Pawtriots are on a deep-sea mystery mission in the Bermuda Triangle to protect the coastline from a band of canine pirates...But with a massive tropical storm rolling in, will Rico be able to keep his mission on course?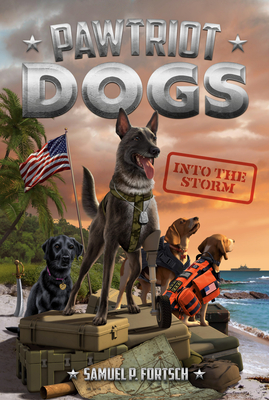 Pawtriot Dogs #4: On the Freedom Trail – The Pawtriots are en route back home to D.C., but there's trouble barking in the Boston Harbor...Will Rico divert his course to accept the dangerous mission?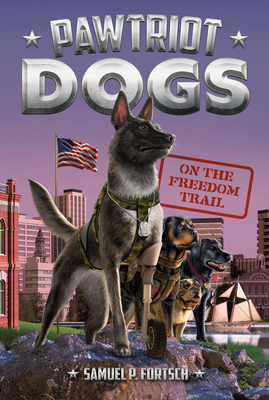 For young readers wanting action-packed adventure with a patriotic message will, the Pawtriots are just the dogs for the job! Written by former Army Captain, Samual P. Fortsch, the Pawtriot Dogs series features lessons in the seven core military values—loyalty, duty, respect, selfless service, honor, integrity, and personal courage—while delivering page turning adventure! Each book in the Pawtriot Dogs series offers young readers a look into military life, lingo, and specifics of each of the branches of the U.S. Armed Forces. Perfect for children of U.S. troops and dog-loving patriots everywhere!
Samuel P. Fortsch is a former Captain in the US Army and a lifelong writer who first began creating other worlds and characters in the fifth grade. He lives in Western Massachusetts with his lovely wife, three wonderful kids, and his two pooches.
All purchased copies will come with a complimentary signed bookplate, while supplies last.
Event date:
Wednesday, January 20, 2021 - 4:00pm EST