Virtual: Richie Jackson, "Gay Like Me" & Matthew Riemer and Leighton Brown "We Are Everywhere"
Join us and celebrate Pride Month at this free virtual event.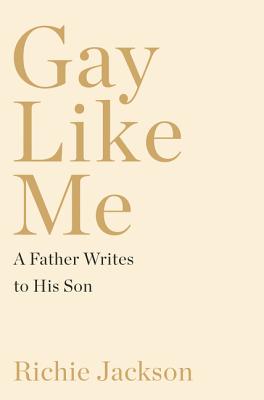 "My son is kind, responsible, and hardworking. He is ready for college. He is not ready to be a gay man living in America."
When Jackson's son, born through surrogacy, came out to him at age 15, the successful producer, now in his 50s, was compelled to reflect on his experiences and share his wisdom on life for LGBTQ Americans over the past half-century.
Gay Like Me is a celebration of gay identity and parenting, and a powerful warning for his son, other gay men and the world. Jackson looks back at his own journey as a gay man coming of age through decades of political and cultural turmoil.
Jackson's son lives in a seemingly more liberated America, and Jackson beautifully lays out how far we've come since Stonewall -- the increased visibility of gay people in society, the legal right to marry, and the existence of a drug to prevent HIV. But bigotry is on the rise, ignited by a president who has declared war on the gay community and fanned the flames of homophobia. A newly constituted Supreme Court with a conservative tilt is poised to overturn equality laws and set the clock back decades. Being gay is a gift, Jackson writes, but with their gains in jeopardy, the gay community must not be complacent.
As Ta-Nehisi Coates awakened us to the continued pervasiveness of racism in America in Between the World and Me, Jackson's rallying cry in Gay Like Me is an eye-opening indictment to straight-lash in America. This book is an intimate, personal exploration of our uncertain times and most troubling questions and profound concerns about issues as fundamental as dignity, equality, and justice.
Gay Like Me is a blueprint for our time that bridges the knowledge gap of what it's like to be gay in America. This is a cultural manifesto that will stand the test of time. Angry, proud, fierce, tender, it is a powerful letter of love from a father to a son that holds lasting insight for us all.
Richie Jackson is the author of Gay Like Me, published by HarperCollins. He writes the monthly column "In Gay We Trust" for The Advocate . He is an award-winning Broadway, television and film producer who most recently produced the Tony Award-nominated Harvey Fierstein's Torch Song on Broadway . He executive produced Showtime's Nurse Jackie (Emmy and Golden Globe nominee for "Best Comedy Series") for seven seasons and co-executive produced the film Shortbus , written and directed by John Cameron Mitchell.
As an alumnus of NYU Tisch School of the Arts, he endowed a fellowship program at his alma mater in 2015 to assist graduates in the transition from academia to a lifelong career in the arts called The Richie Jackson Artist Fellowship.
He and his husband, Jordan Roth, were honored with The Trevor Project's 2016 Trevor Hero Award. They live in New York City with their two sons.
---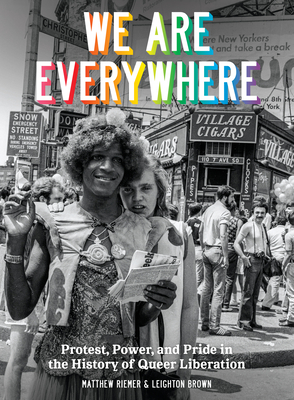 Have pride in history.
A rich and sweeping photographic history of the Queer Liberation Movement, from the creators and curators of the massively popular Instagram account @lgbt_history, released in time for the 50th anniversary of the Stonewall Riots.
Through the lenses of protest, power, and pride, We Are Everywhere is an essential and empowering introduction to the history of the fight for queer liberation. Combining exhaustively researched narrative with meticulously curated photographs, the book traces queer activism from its roots in late-nineteenth-century Europe—long before the pivotal Stonewall Riots of 1969—to the gender warriors leading the charge today. Featuring more than 300 images from more than seventy photographers and twenty archives, this inclusive and intersectional book enables us to truly see queer history unlike anything before, with glimpses of activism in the decades preceding and following Stonewall, family life, marches, protests, celebrations, mourning, and Pride. By challenging many of the assumptions that dominate mainstream LGBTQ+ history, We Are Everywhere shows readers how they can—and must—honor the queer past in order to shape our liberated future.
Leighton Brown and Matthew Riemer are an engaged couple based in Washington, DC, who are both attorneys and amateur LGBT historians. Together, they run the hugely popular @lgbt_history Instagram account.
Event date:
Thursday, June 25, 2020 - 7:00pm EDT

$24.99
ISBN: 9780062939777
Availability: On Our Shelves Now
Published: Harper - January 28th, 2020
---

$40.00
ISBN: 9780399581816
Availability: On Our Shelves Now
Published: Ten Speed Press - May 7th, 2019
---