Virtual: Renée Watson, "Ways to Make Sunshine" in Conversation with TAG (Teen Advisory Group)
Join Renée Watson for an evening of kindness and sunshine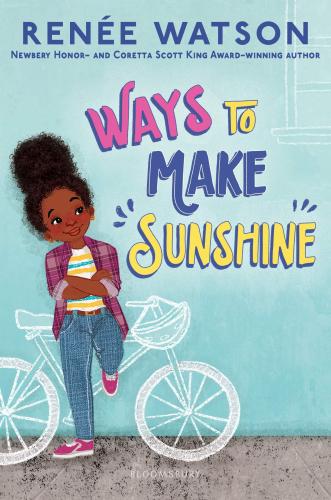 Newbery Honor and Coretta Scott King Author Award winner Renée Watson introduces readers to Ryan Hart—a girl who is pure spirit, kindness, and sunshine—in a new chapter book series!
Ryan Hart has a lot on her mind—school, self-image, and especially family. Her dad finally has a new job, but money is tight. That means some changes, like selling their second car and moving into a new (old) house. But Ryan is a girl who knows how to make sunshine out of setbacks, even when the unexpected happens. As her brother says when he raps about her, she's got the talent that matters most: it's a talent that can't be seen, she's nice, not mean!
Beloved author Renée Watson writes an homage to Ramona Quimby centering a middle-class Black family living in the United States. In this first of a charming new series, Ryan navigates the surprises of daily life with grace and wit—and plenty of sunshine.
Renée Watson is a New York Times bestselling author. Her novel, Piecing Me Together, received a Newbery Honor and Coretta Scott King Award. Her books include Some Places More Than Others, This Side of Home, What Momma Left Me, Betty Before X, cowritten with Ilyasah Shabazz, and Watch Us Rise, cowritten with Ellen Hagan, as well as two acclaimed picture books: A Place Where Hurricanes Happen and Harlem's Little Blackbird, which was nominated for an NAACP Image Award. Renée splits her time between Portland and New York City.
REGISTERED ATTENDEES WILL RECEIVE A LINK TO THE VIRTUAL MEETING
Event date:
Monday, October 5, 2020 - 7:00pm EDT