Virtual: Rebecca Frankel & Julie Orringer, "Into the Forest" in conversation with Roxanne Coady
Join Roxanne, Rebecca Frankel, & Julie Orringer
For the Lastest Episode of
The Just the Right Book Podcast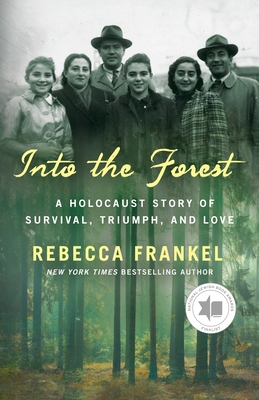 A gripping story of love, escape, and survival, from wartime Poland to a courtship in the Catskills
In the summer of 1942, the Rabinowitz family narrowly escaped the Nazi ghetto in their Polish town by fleeing to the forbidding Bialowieza Forest. They miraculously survived two years in the woods--through brutal winters, Typhus outbreaks, and merciless Nazi raids--until they were liberated by the Red Army in 1944. After the war they trekked across the Alps into Italy where they settled as refugees before eventually immigrating to the United States.
During the first ghetto massacre, Miriam Rabinowitz rescued a young boy named Philip by pretending he was her son. Nearly a decade later, a chance encounter at a wedding in Brooklyn would lead Philip to find the woman who saved him. And to discover her daughter Ruth was the love of his life.
From a little-known chapter of Holocaust history, one family's inspiring true story.
---
The incredible true story of a young girl who navigated dangerous forests, outwitted Nazi soldiers, and survived against all odds with the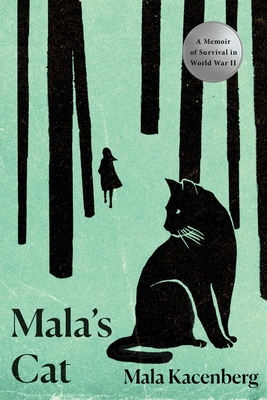 companionship of a stray cat.
Growing up in the Polish village of Tarnogrod on the fringes of a deep pine forest, Mala Szorer had the happiest childhood she could have hoped for. But at the age of twelve, as the German invasion begins, her beloved village becomes a ghetto and her family and friends reduced to starvation. She takes matters into her own hands and bravely removes her yellow star, risking sneaking out to the surrounding villages to barter for food.
It is on her way back that she sees her loved ones rounded up for deportation, and receives a smuggled letter from her sister warning her to stay away. In order to survive, she walks away from everything she holds dear to live by herself in the forest, hiding not just from the Nazis but hostile villagers. She is followed by a stray cat who stays with her—and seems to come to her rescue time and time again.
"Malach" the cat becomes her family and her only respite from painful loneliness, a guide, and a reminder to stay hopeful even when faced with unfathomable darkness.
Filled with remarkable spiritual strength that allows readers to see the war through the innocence of a child's eyes, Mala's Cat is a powerful and unique addition to the Holocaust canon.
---
Rebecca Frankel is a longtime editor and journalist. She is the author of New York Times best-selling book War Dogs: Tales of Canine Heroism, History, and Love and Into the Forest: A Holocaust Story of Survival, Triumph, and Love, which was named one of "The Ten Best History Books of 2021" by Smithsonian Magazine, and a 2021 National Jewish Book Award finalist. She was formerly executive editor at Foreign Policy magazine and managing editor of Moment magazine. Her editing work has garnered multiple accolades including a Polk Award for coverage of the 2015 MSF Hospital bombing in Kunduz, Afghanistan. Rebecca's articles have appeared in The New York Times, The Wall Street Journal, The Atlantic, and The Washington Post and elsewhere. She's been a guest on Conan, PBS NewsHour, The Diane Rehm Show, and BBC World News, among others.
Julie Orringer is the New York Times best-selling author of two award-winning books: The Invisible Bridge, a novel, and How to Breathe Underwater, a collection of stories. She has received fellowships from the Guggenheim Foundation, the National Endowment for the Arts, the Cullman Center at the New York Public Library, the MacDowell Colony, and the Radcliffe Institute for Advanced Study at Harvard. She lives in Brooklyn with her husband and children.
A ZOOM LINK WILL BE EMAILED TO REGISTERED ATTENDEES ON THE DAY OF THE EVENT
Event date:
Thursday, May 19, 2022 - 6:00pm EDT