Virtual: Paula Lichtarowicz, "The Snow Hare"
Love & Consequences:
An Evening with Paula Lichtarowicz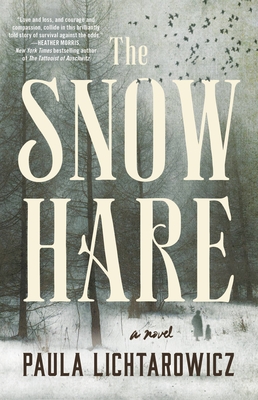 Is it possible to fall in love at the edge of life?
Lena has lived a long, quiet life on her farm in Wales, alongside her husband and child. But as her end approaches, buried memories begin to return. Of her childhood in Poland, and her passion for science. Of the early days of her marriage, reluctant wife to an army officer. Of the birth of her daughter, whose arrival changed everything.
Memories less welcome return, too. Her Polish village, transformed overnight by the Soviets, and the war that doomed her entire family to the frigid work camps of the Siberian tundra. And buried in that blinding snow, amongst the darkness of survival, the most haunting memory of all: that of an extraordinary new love.
Exploring motherhood, marriage, consequences, and our incredible human capacity for hope, The Snow Hare is the story of a woman who dares to love and to dream in the face of impossible odds, and of the peace we each must make with our choices, even long after the years have gone by.
Paula Lichtarowicz studied English Literature at Durham University and has a Masters in Psychology from the University of East London. She is the author of two previous novels and worked as a television producer in London for twenty years. She currently lives in York with her daughter and dog.
Event date:
Tuesday, January 31, 2023 - 7:00pm EST

$29.00

ISBN: 9780316461351
Availability: On Our Shelves; Typically Ships in 1 - 2 Days
Published: Little, Brown and Company - January 31st, 2023
---

$18.99

ISBN: 9781250087935
Availability: Usually Ships in 1-5 Days
Published: Flatiron Books - April 5th, 2016
---