Virtual: Nicole Melleby, "In the Role of Brie Hutchens" & William Ritter, "The Oddmire Book 2: The Unready Queen"
Join us for this free virtual event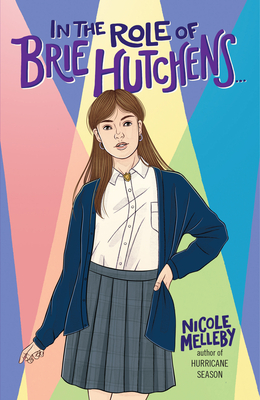 An own-voices LGBTQ novel from the acclaimed author of Hurricane Season, about eighth-grader Brie, who learns how to be true to herself and to her relationships with family, friends, and faith.
Introducing Brie Hutchens: soap opera super fan, aspiring actor, and so-so student at her small Catholic school. Brie has big plans for eighth grade. She's going to be the star of the school play and convince her parents to let her go to the performing arts high school. But when Brie's mom walks in on her accidentally looking at some possibly inappropriate photos of her favorite actress, Brie panics and blurts out that she's been chosen to crown the Mary statue during her school's May Crowning ceremony. Brie's mom is distracted with pride—but Brie's in big trouble: she has not been chosen. No one has, yet. Worse, Brie has almost no chance to get the job, which always goes to a top student.

Desperate to make her lie become truth, Brie turns to Kennedy, the girl everyone expects to crown Mary. But sometimes just looking at Kennedy gives Brie butterflies. Juggling her confusing feelings with the rapidly approaching May Crowning, not to mention her hilarious non-star turn in the school play, Brie navigates truth and lies, expectations and identity, and how to—finally—make her mother really see her as she is.
Nicole Melleby is a born-and-bred Jersey girl with a passion for storytelling. She studied creative writing at Fairleigh Dickinson University and currently teaches creative writing and literature courses with a handful of local universities. When she's not writing, she can be found browsing the shelves at her local comic shop or watching soap operas with a cup of tea.
---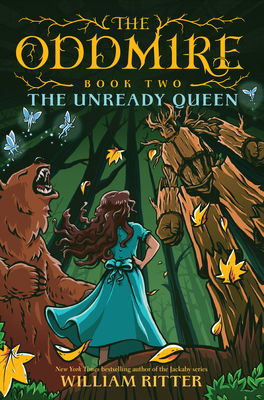 Human-raised brothers Tinn and Cole join forces with Fable, daughter of the Queen of the Deep Dark, to stop the fighting between the people of Endsborough and the creatures of the Wild Wood before violence turns into all-out war.
Human and goblin brothers Cole and Tinn are finding their way back to normal after their journey to the heart of the Oddmire. Normal, unfortunately, wants nothing to do with them. Fable, the daughter of the Queen of the Deep Dark, has her first true friends in the brothers. The Queen allows Fable to visit Tinn and Cole as long as she promises to stay quiet and out of sight—concealing herself and her magic from the townspeople of Endsborough.
But when the trio discovers that humans are destroying the Wild Wood and the lives of its creatures for their own dark purposes, Fable cannot stay quiet. As the unspoken truce between the people of Endsborough and the inhabitants of the Wild Wood crumbles, violence escalates, threatening war and bringing Fable's mother closer to the fulfillment of a deadly prophecy that could leave Fable a most Unready Queen.
In this second book in the Oddmire series, the New York Times bestselling author of Jackaby takes readers on an adventure full of monsters, mayhem, and magic.
William Ritter is an Oregon author and educator. He is the proud father of the two bravest boys in the Wild Wood, and husband to the indomitable Queen of the Deep Dark.The Oddmire is Ritter's first series for middle-grade readers. He is also the author of the New York Times bestselling, award-winning Jackaby series for young adult readers.
Event date:
Wednesday, June 24, 2020 - 2:30pm EDT

$16.95
ISBN: 9781616209070
Availability: Usually Ships in 1-5 Days
Published: Algonquin Young Readers - June 30th, 2020
---

$16.95
ISBN: 9781616208400
Availability: On Our Shelves Now
Published: Algonquin Young Readers - June 23rd, 2020
---