Virtual: Mike Lupica "Robert B. Parker's Grudge Match" in Conversation with Neil Broadfoot & Joe Ide
Join us for this free event.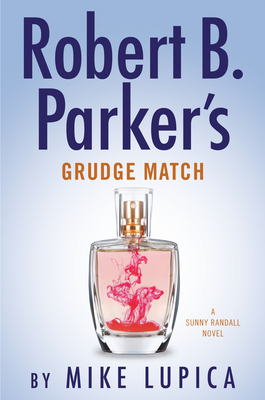 The whip-smart and irresistible PI Sunny Randall returns in ROBERT B. PARKER'S GRUDGE MATCH, the eighth installment to the late Robert B. Parker's acclaimed series and the second written by the popular sports journalist, New York Times–bestselling author, and longtime friend of Parker, Mike Lupica. This latest entry finds Sunny on a case that blurs the line between friend and foe. . . and if Sunny can't tell the difference, the consequences may be deadly.
When Sunny's long-time gangster associate Tony Marcus comes to her for help, Sunny is surprised—after all, she double crossed him on a recent deal, and their relationship is on shakier ground than ever. But the way Tony figures it, Sunny owes him, and Sunny's willing to consider his case if it will clean the slate. Tony's trusted girlfriend and business partner has vanished, appears to have left in a hurry, and he has no idea why. He just wants to talk to her, he says, but first he needs Sunny to track her down. While Sunny isn't willing to trust his good intentions, the missing woman intrigues her—against all odds, she's risen to a position of power in Tony's criminal enterprise. Sunny can't help but admire her, and if this woman's in a jam, Sunny would like to help. But when a witness is murdered hours after speaking to Sunny, it's clear there's more at stake than just Tony's love life. Someone—maybe even Tony himself—doesn't want this woman on the loose . . . and will go to any lengths to make sure she stays silent.
Robert B. Parker was the author of seventy books, including the legendary Spenser detective series, the novels featuring police chief Jesse Stone, the acclaimed Virgil Cole/Everett Hitch westerns, and the Sunny Randall novels. Winner of the Mystery Writers of America Grand Master Award and long considered the undisputed dean of American crime fiction, he died in January 2010. Mike Lupica is a prominent sports journalist and the New York Times-bestselling author of more than forty works of fiction and nonfiction. A longtime friend to Robert B. Parker, he was selected by the Parker estate to continue the Sunny Randall series.
Described by Ian Rankin as "a true rising star of crime fiction", Neil Broadfoot's debut novel, Falling Fast, was shortlisted for both the Dundee International Book Prize and the Bloody Scotland Book of the Year Award. His Stirling-set series, which begins with No Man's Land and features close protection expert Connor Fraser, has been hailed as "tense, fast moving and bloody" and "atmospheric, twisty and explosive" with a "complex cast of characters and a compelling hero". No Man's Land was longlisted for the 2019 McIlvanney Award. No Place To Die is out now in paperback. As a father of two girls, Neil finds himself regularly outnumbered in his own home. He is also one of the Four Blokes In Search of a Plot, a quartet of crime writers who live write a story based on suggestions from the audience. The Four Blokes have appeared in England, Spain and Scotland.
Joe Ide is of Japanese American descent and grew up in South Central Los Angeles. Joe's favorite books were the Conan Doyle Sherlock Holmes stories. The idea that a person could face the world and vanquish his enemies with just his intelligence fascinated him. Joe went on to earn a graduate degree and had several careers before writing his debut novel, IQ, inspired by his early experiences and love of Sherlock. Joe lives in Santa Monica, California.
Event date:
Wednesday, June 10, 2020 - 6:00pm EDT

$27.00
ISBN: 9780525539322
Availability: On Our Shelves Now
Published: G.P. Putnam's Sons - May 5th, 2020
---