Virtual: Edward Ball, "Life of a Klansman" in Conversation with Crystal Feimster
National Book Award winner Edward Ball paints a portrait of his family's anti-black militant that is part history, part memoir rich in personal detail.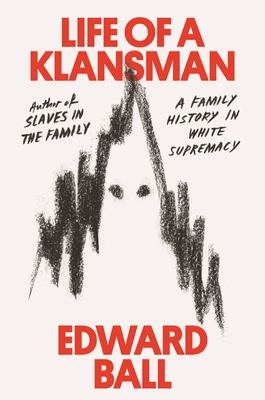 A trenchant exploration of a family's legacy of white supremacy from National Book Award winner Edward Ball.
Life of a Klansman tells the story of Constant Lecorgne, a carpenter in Louisiana who took up the cause of fanatical racism during the years after the Civil War. Edward Ball, Lecorgne's descendant, paints a portrait of his family's anti-black militant history.
Sifting through family lore as well as public and private records, Ball reconstructs Lecorgne's story. A white French Creole and father of five, he had a career in white terror of notable and bloody completeness: massacres, night riding, masked marches, street rampages—all part of a tireless effort that he and other Klansmen made to restore white power when it was threatened by the emancipation of enslaved African Americans. To offer a non-white view of the Ku-klux, Ball seeks out descendants of African Americans who were once victimized by "our Klansman" and his comrades and shares their stories.
Demography suggests that fifty percent of whites in the United States have at least one ancestor who belonged to the Klan at some point in its history. In an era when racist ideology and violence are again loose in the public square, Life of a Klansman offers a personal origin story of white supremacy. Ball traces the vines that have grown from militant roots in the Old South into the bitter fruit of the present, when whiteness is again a cause that can veer into hate and domestic terror.
Edward Ball's books include The Inventor and the Tycoon, about the birth of moving pictures in California, and Slaves in the Family, an account of his family's history as slaveholders in South Carolina, which received the National Book Award for Nonfiction. He has taught at Yale University and has been awarded fellowships by the Radcliffe Institute at Harvard and the New York Public Library's Cullman Center. He is also the recipient of a Public Scholar Award from the National Endowment for the Humanities.
Crystal N. Feimster is an Associate Professor in the Department of African American Studies, the American Studies Program and History Department at Yale University. She earned her Ph.D. in history from Princeton University and her BA in History and Women's Studies from UNC-Chapel Hill. She is the author of Southern Horrors: Women and the Politics of Rape and Lynching (Harvard University Press, 2009). She is currently completing her manuscript, Truth Be Told: Rape and Mutiny in Civil War Louisiana.
Event date:
Monday, August 3, 2020 - 7:00pm EDT

$28.00
ISBN: 9780374186326
Availability: On Our Shelves; Typically Ships in 1 - 2 Days
Published: Farrar, Straus and Giroux - August 4th, 2020
---
Please consider purchasing a "ticket" to support BookHampton's virtual event series. A "choose your own price" ticket purchase of any amount greatly benefits our programming options.

Your support enables BookHampton to continue providing engaging, informative, and entertaining events for readers of all ages.

We are so grateful for your continued support!
---