Virtual: Daniel Aleman, "Indivisible" & L.C. Rosen, "Camp"
Presenting two important books on acceptance and self-discovery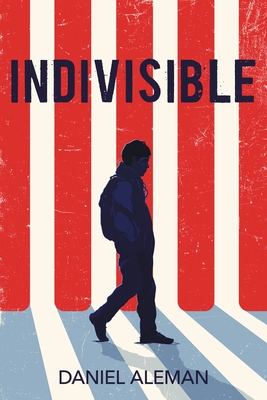 This timely, moving debut novel follows a teen's efforts to keep his family together as his parents face deportation.
Mateo Garcia and his younger sister, Sophie, have been taught to fear one word for as long as they can remember: deportation. Over the past few years, however, the fear that their undocumented immigrant parents could be sent back to Mexico has started to fade. Ma and Pa have been in the United States for so long, they have American-born children, and they're hard workers and good neighbors. When Mateo returns from school one day to find that his parents have been taken by ICE, he realizes that his family's worst nightmare has become a reality. With his parents' fate and his own future hanging in the balance, Mateo must figure out who he is and what he is capable of, even as he's forced to question what it means to be an American.
Daniel Aleman's Indivisible is a remarkable story — both powerful in its explorations of immigration in America and deeply intimate in its portrait of a teen boy driven by his fierce, protective love for his parents and his sister.
Daniel Aleman was born and raised in Mexico City. A graduate of McGill University, he currently lives in Toronto. Indivisible is his first novel.
---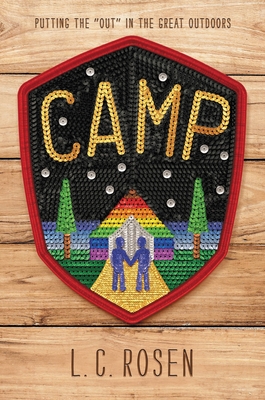 This sweet and sharp screwball comedy, set in a summer camp for queer teens, examines the nature of toxic masculinity and self-acceptance.
Sixteen-year-old Randy Kapplehoff loves spending the summer at Camp Outland, a camp for queer teens. It's where he met his best friends. It's where he takes to the stage in the big musical. And it's where he fell for Hudson Aaronson-Lim — who's only into straight-acting guys and barely knows not-at-all-straight-acting Randy even exists.
This year, however, it's going to be different. Randy has reinvented himself as 'Del '— buff, masculine, and on the market. Even if it means giving up show tunes, nail polish, and his unicorn bedsheets, he's determined to get Hudson to fall for him.
But as he and Hudson grow closer, Randy has to ask himself: How much is he willing to change for love? And is it really love anyway, if Hudson doesn't know who he truly is?
L. C. Rosen, also known as Lev Rosen, has written several books for adults and children, including the young adult novel Jack of Hearts (and other parts). His books have been featured on numerous Best of the Year lists and nominated for several awards. He lives in New York City with his husband and a very small cat.
Registered attendees will receive a link to the virtual meeting
Event date:
Wednesday, June 23, 2021 - 7:00pm EDT

$18.99
ISBN: 9780759556058
Availability: On Our Shelves; Typically Ships in 1 - 2 Days
Published: Little, Brown Books for Young Readers - May 4th, 2021
---

$10.99
ISBN: 9780316537773
Availability: On Our Shelves; Typically Ships in 1 - 2 Days
Published: Little, Brown Books for Young Readers - May 25th, 2021
---
Please consider purchasing a "ticket" to support BookHampton's virtual event series. A "choose your own price" ticket purchase of any amount greatly benefits our programming options.

Your support enables BookHampton to continue providing engaging, informative, and entertaining events for readers of all ages.

We are so grateful for your continued support!
---