Virtual: Clare McHugh, "A Most English Princess" in Conversation with Mariah Fredericks
Join us for a night of royal glitz, glamour, and intrigue
Order your copy of A Most English Princess and receive a signed copy*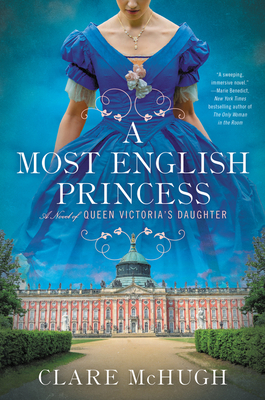 Perfect for fans of the BBC's Victoria, Alison Pataki's The Accidental Empress, and Daisy Goodwin's Victoria, this debut novel tells the gripping and tragic story of Queen Victoria's eldest daughter, Victoria, Princess Royal.
To the world, she was Princess Victoria, daughter of a queen, wife of an emperor, and mother of Kaiser Wilhelm. Her family just called her Vicky…smart, pretty, and self-assured, she changed the course of the world.
January 1858: Princess Victoria glides down the aisle of St James Chapel to the waiting arms of her beloved, Fritz, Prince Frederick, heir to the powerful kingdom of Prussia. Although theirs is no mere political match, Vicky is determined that she and Fritz will lead by example, just as her parents Victoria and Albert had done, and also bring about a liberal and united Germany.
Brought up to believe in the rightness of her cause, Vicky nonetheless struggles to thrive in the constrained Prussian court, where each day she seems to take a wrong step. And her status as the eldest daughter of Queen Victoria does little to smooth over the conflicts she faces.
But handsome, gallant Fritz is always by her side, as they navigate court intrigue, and challenge the cunning Chancellor Otto von Bismarck, while fighting for the throne—and the soul of a nation. At home they endure tragedy, including their son, Wilhelm, rejecting all they stand for.
Clare McHugh tells the enthralling and riveting story of Victoria, the Princess Royal—from her younger years as the apple of her father Albert's eyes through her rise to power atop the mighty German empire to her final months of life.
Born in London, Clare McHugh grew up in the United States and graduated from Harvard with a degree in European history. She worked for many years as a newspaper reporter and magazine editor. She has also taught high school history and reviewed books for the Wall Street Journal and the Baltimore Sun. The mother of two grown children, she lives with her husband in Washington, DC, and Amagansett, NY. A Most English Princess is her first novel.
---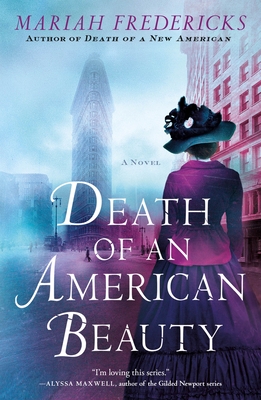 Death of an American Beauty is the third in Mariah Fredericks's compelling series, set in Gilded Age New York, featuring Jane Prescott.
Jane Prescott is taking a break from her duties as lady's maid for a week, and plans to begin it with attending the hottest and most scandalous show in town: the opening of an art exhibition, showcasing the cubists, that is shocking New York City.
1913 is also the fiftieth anniversary of Lincoln's Emancipation Proclamation speech, and the city's great and good are determined to celebrate in style. Dolly Rutherford, heiress to the glamorous Rutherford's department store empire, has gathered her coterie of society ladies to put on a play—with Jane's employer Louise Tyler in the starring role as Lincoln himself. Jane is torn between helping the ladies with their costumes and enjoying her holiday. But fate decides she will do neither, when a woman is found murdered outside Jane's childhood home—a refuge for women run by her uncle.
Deeply troubled as her uncle falls under suspicion and haunted by memories of a woman she once knew, Jane—with the help of old friends and new acquaintances, reporter Michael Behan and music hall pianist Leo Hirschfeld—is determined to discover who is making death into their own twisted art form.
Mariah Fredericks was born and raised in New York City, where she still lives with her family. She is the author of several YA novels. This is her third adult novel to feature lady's maid Jane Prescott.
Order your copy of A Most English Princess and receive a signed copy*
*while supplies last
Event date:
Friday, February 26, 2021 - 5:00pm EST

$16.99
ISBN: 9780062997609
Availability: On Our Shelves; Typically Ships in 1 - 2 Days
Published: William Morrow Paperbacks - September 22nd, 2020
---

$17.99
ISBN: 9781250781703
Availability: Coming Soon - Available for Pre-Order Now
Published: Minotaur Books - March 9th, 2021
---
Please consider purchasing a "ticket" to support BookHampton's virtual event series. A "choose your own price" ticket purchase of any amount greatly benefits our programming options.

Your support enables BookHampton to continue providing engaging, informative, and entertaining events for readers of all ages.

We are so grateful for your continued support!
---