Virtual: Christopher LaGuardia, "Contemporary Gardens of the Hamptons" Moderated by Alastair Gordon
Join us for a total immersion into modern luxury landscape design
Join a panel of experts from LaGuardia Design Group, along with moderator Alastair Gordon, for a fascinating conversation about modern luxury landscape design. Founder Christopher LaGuardia will unveil the firm's first monograph which features the highly regarded work of Laguardia Design Group.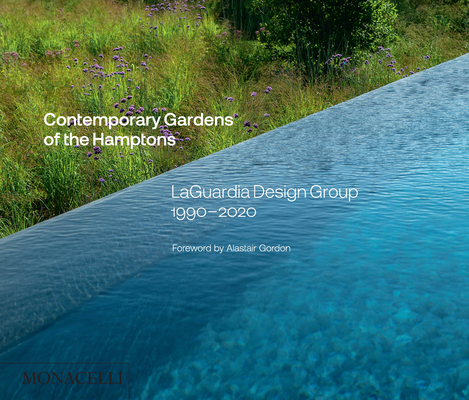 With offices in Water Mill, LaGuardia Design Group is immersed in the fragile landscape of the Hamptons, both its woods and meadows and the dramatic shoreline along the Atlantic.
Notable projects include the rebuilding of the dunescape surrounding a landmark Norman Jaffe house damaged by storms, collaborations with well-known contemporary architects, and the setting for a distinguished collection of contemporary sculpture in Bridgehampton.
Founded in 1994 by Christopher LaGuardia, this firm is committed to expressing the character of each site and recognized for its environmental stewardship, historic references, and meticulously designed outdoor spaces. Rather than attempting to mimic nature, LDG's goal with every design is to interpret natural processes as an artistic expression in their work. In 2013, LDG received the American Society of Landscape Architects (ASLA) award of excellence in residential design, the highest residential award in the profession.
Christopher LaGuardia is the managing principal and founder of the LaGuardia Design Group, located in Water Mill, New York. A fellow of the American Society of Landscape Architects, he serves on the boards of the Cultural Landscape Foundation in Washington, D.C., and the Lake George Land Conservancy in Bolton Landing, New York. He has lectured widely on the importance of the profession as it relates to climate change at Cornell and Rutgers Universities, The Museum of Modern Art, The Parrish Art Museum, and the ASLA National Convention.
Daniel Thorp is a registered Landscape Architect in the state of New York and joined LaGuardia Design in 2007. He holds a bachelor's degree in landscape architecture from Cornell University with a concentration in residential design and construction.
Daniel has led a wide range of projects at LaGuardia Design from large scale residences to a million square foot park in eastern China. He is a member of the ASLA, sits on the Parrish Art Museum steering committee for Landscape Pleasures and currently resides in Sag Harbor.
Ian Hanbach joined the LaGuardia Design team in 2005 after graduating with a Bachelor's of Landscape Architecture from SUNY ESF. Since that time he has earned his NYS License while managing numerous projects, ranging from large scale residential designs to high end luxury resort planning. He currently lives with his wife and children in Hampton Bays. In his spare time he enjoys taking in the natural beauty of the Hamptons and rooting for the Syracuse University Basketball team.
Architectural and cultural historian and critic, Alastair Gordon is a contributing editor for design and architecture at WSJ, the magazine of the Wall Street Journal and author of the blog Alastair Gordon: Wall to Wall. Among his many books are Romantic Modernist, a monograph on the Hamptons architect Norman Jaffe, Naked Airport, and Weekend Utopia.
Registered attendees will receive a link to the virtual meeting
Event date:
Wednesday, May 5, 2021 - 7:00pm EDT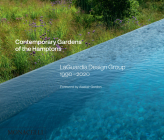 $50.00
ISBN: 9781580935654
Availability: On Our Shelves; Typically Ships in 1 - 2 Days
Published: The Monacelli Press - April 27th, 2021
---

$65.00
ISBN: 9780847868582
Availability: On Our Shelves; Typically Ships in 1 - 2 Days
Published: Rizzoli - September 15th, 2020
---
Please consider purchasing a "ticket" to support BookHampton's virtual event series. A "choose your own price" ticket purchase of any amount greatly benefits our programming options.

Your support enables BookHampton to continue providing engaging, informative, and entertaining events for readers of all ages.

We are so grateful for your continued support!
---