Rebecca Ascher-Walsh "Loyal" & "Devoted"
For anyone who has experienced the extraordinary affection of a dog, Loyal and Devoted are a lasting celebration of the joys of canine companionship and the triumphs of these amazing animals.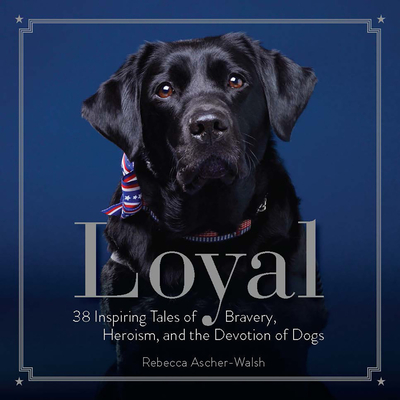 Loyal features heartwarming photographs and touching stories of dedicated working dogs who have gone above and beyond the call of duty and proven themselves as true heroes. This special collection of dog stories and photographs features four-legged heroes who have worked side by side with soldiers, searched the wreckage of natural and man-made disasters, changed families' lives through emotional support, and administered aid around the world and at home in the United States. Heart-warming photographs and touching anecdotes bring to life thirty-eight caring canines who have served the people who mean the most to them, from a German Shepherd who leads a blind man on his marathon training mission to a belly rub-loving Sheltie who supports at-risk youth in the classroom.
---
Devoted is where Unli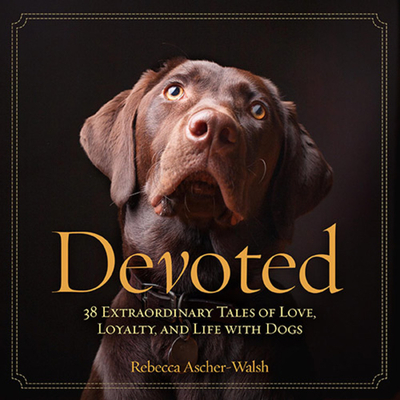 kely Friendships meets Marley and Me. In this heartwarming gift book, author Rebecca Ascher-Walsh presents a collection of inspiring dog stories and touching photos–dogs who comfort veterans, dogs who learn to surf, dogs who detect cancer, and dogs who save the day: Each one is devoted. These 38 uplifting dog stories showcase the most amazing dog rescues, accomplishments, and abilities that fascinate us and touch our hearts.
---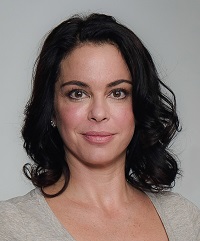 REBECCA ASCHER-WALSH is a writer who specializes in celebrity and lifestyle coverage, but who also loves dogs and telling stories about amazing animals. She is the author of Devoted and Loyal, two heartwarming and inspiring collections of stories of the bravery and heroism of dogs. She also contributes to many newspapers and national magazines including Entertainment Weekly, Adweek, and the Los Angeles Times. She is a volunteer at a high-kill shelter in Manhattan and a founding director of the Deja Foundation, devoted to funding the medical care and training costs of dogs rescued from high-kill shelters.
Please register for this FREE event here.
If you're unable to attend the event and would like a signed copy of either Loyal or Devoted, please purchase the "Signed" versions below.
Event date:
Tuesday, July 18, 2017 - 5:00pm EDT

$14.95
ISBN: 9781426217739
Availability: Usually Ships in 1-5 Days
Published: National Geographic - March 7th, 2017
---

$14.95
ISBN: 9781426211584
Availability: Usually Ships in 1-5 Days
Published: National Geographic - October 1st, 2013
---