Lynne Cox, "Tales of Al"
Join Lynne Cox at East Hampton Library
For a Book Talk & Signing
Featuring Her Latest Book Tales of Al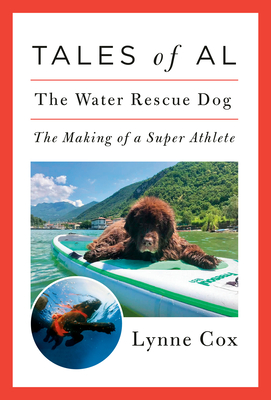 Lynne Cox, internationally famous for swimming the world's most difficult waterways without a wetsuit, and able to endure water temperatures so cold that they would kill anyone else, recognizes and celebrates all forms of athleticism in others, human or otherwise. And when she saw a video of a Newfoundland dog leaping from an airborne helicopter into Italian waters to save someone from drowning, Cox was transfixed by the rescue, and captivated by the magnificence, physicality, and daring of the dog.
TALES OF AL is the inspiring story of Lynne's adventures on Italy's Lake Idroscalo, at the famed Italian School of Water Rescue Dogs (SICS), which has trained over 300 dogs for sea, land, and air rescue (about 30 rescues are carried out along the Italian coast during each swimming season). There, Lynne meets the dog at the center of our story: Al, an irresistible (and slightly untrainable) chocolate Newfoundland. And follows her journey to becoming an expertly trained—and highly specialized—water rescue dog.
LYNNE COX was born in Boston, Massachusetts, and grew up in Los Alamitos, California. She set open-water swimming records all over the world, swimming without a wetsuit. She was inducted into the International Swimming Hall of Fame. Her articles have appeared in many publications, among them The New Yorker, The New York Times, and the Los Angeles Times Magazine. Cox lives in Long Beach, California.
This is a hybrid event. Join us in the Baldwin Room for the program and book signing, or join us online for a virtual author talk.
BOOKHAMPTON WILL BE ON SITE TO SELL COPIES OF Tales of Al OR YOU MAY PURCHASE A COPY BELOW
Event date:
Wednesday, June 15, 2022 - 6:00pm EDT
Event address:
East Hampton Library
159 Main Street

$27.00

ISBN: 9780593319376
Availability: On Our Shelves; Typically Ships in 1 - 2 Days
Published: Knopf - May 24th, 2022
---