Jean Hanff Korelitz, "The Latecomer" in conversation with A.M. Homes
Don't Be Late!
Meet Author Jean Hanff Korelitz
Featuring Korelitz's New Novel The Latecomer
Moderated by A.M. Homes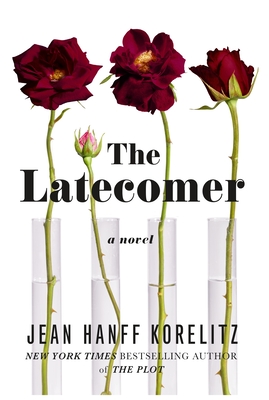 From the New York Times bestselling author of The Plot, Jean Hanff Korelitz's The Latecomer is a layered and immersive literary novel about three siblings, desperate to escape one another, and the upending of their family by the late arrival of a fourth.
The Latecomer follows the story of the wealthy, New York City-based Oppenheimer family, from the first meeting of parents Salo and Johanna, under tragic circumstances, to their triplets born during the early days of IVF. As children, the three siblings – Harrison, Lewyn, and Sally – feel no strong familial bond and cannot wait to go their separate ways, even as their father becomes more distanced and their mother more desperate. When the triplets leave for college, Johanna, faced with being truly alone, makes the decision to add a fourth child to the family. What role will the "latecomer" play in this fractured family.
A complex novel that builds slowly and deliberately, The Latecomer touches on the topics of grief and guilt, generational trauma, privilege and race, traditions and religion, and family dynamics. It is a profound and witty family story from an accomplished author, known for the depth of her character studies, expertly woven storylines, and plot twists.
Jean Hanff Korelitz is the author of the novels The Plot, You Should Have Known (which aired on HBO in October 2020 as The Undoing, starring Nicole Kidman, Hugh Grant, and Donald Sutherland), Admission (adapted as a film in 2013 starring Tina Fey), The Devil and Webster, The White Rose, The Sabbathday River and A Jury of Her Peers, as well as Interference Powder, a novel for children. Her company BOOKTHEWRITER hosts Pop-Up Book Groups in which small groups of readers discuss new books with their authors. She lives in New York City with her husband, Irish poet Paul Muldoon.
A.M. Homes much anticipated novel The Unfolding will be published in September 2022 by Viking Books. Homes is the author of a dozen books, among them, May We Be Forgiven, which won the Orange/Women's Prize for Fiction and the international bestselling memoir, The Mistress's Daughter. Her work has been published in 22 languages. A.M. Homes is active in the television and film community and currently serves on Writers Guild of America East Council and was Co-Executive Producer of Falling Water on USA and David E. Kelly's/Stephen King's Mr. Mercedes. Previously a writer/producer of the television show, The L. Word. She has developed pilots for all major networks and streamers and is a Contributing Editor to Vanity Fair, Bomb and Blind Spot. A Washington D.C. native A.M. Homes lives in New York City and East Hampton and teaches at Princeton University.
THIS IS AN IN PERSON EVENT. PLEASE JOIN JEAN HANFF KORELITZ AT BOOKHAMPTON.
Event date:
Saturday, June 4, 2022 - 5:00pm EDT
Event address:
BookHampton
41 Main Street

$28.00

ISBN: 9781250790798
Availability: On Our Shelves; Typically Ships in 1 - 2 Days
Published: Celadon Books - May 31st, 2022
---