James Patterson, "Hawk"
Join BookHampton for this virtual event.
PURCHASE YOUR TICKET AND BOOK TOGETHER ON OR BEFORE July 6, 2020, AND RECEIVE A BOOKPLATE SIGNED BY AUTHOR James Patterson.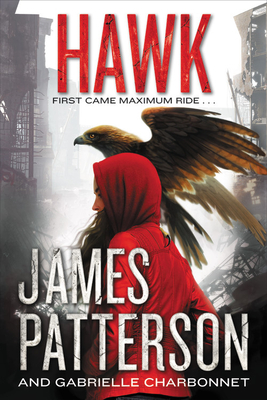 A story for a new generation of Maximum Ride fans! 17-year-old Hawk is growing up hard and fast in post-apocalyptic New York City . . . until a perilous destiny forces her to take flight.
Where is Maximum Ride?
Ten years ago a girl with wings fought to save the world. But then she disappeared.
Now she's just a fading legend, remembered only in stories.
Hawk doesn't know her real name. She doesn't know who her family was, or where they went. The only thing she remembers is that she was told to wait on a specific street corner, at a specific time, until her parents came back for her.
She stays under the radar to survive...until a destiny that's perilously close to Maximum Ride's forces her to take flight. Someone is coming for her.
But it's not a rescue mission.
It's an execution.
James Patterson is the world's bestselling author, best known for his many enduring fictional characters and series, including Alex Cross, the Women's Murder Club, Michael Bennett, Maximum Ride, Middle School, I Funny, and Jacky Ha-Ha. Patterson's writing career is characterized by a single mission: to prove to everyone, from children to adults, that there is no such thing as a person who "doesn't like to read," only people who haven't found the right book. He's given over a million books to schoolkids and over forty million dollars to support education, and endowed over five thousand college scholarships for teachers.
A ticket includes: one (1) copy of Hawk with a custom bookplate signed by James Patterson and a link and password to the virtual event.
Event date:
Monday, July 6, 2020 - 5:00pm EDT