Alafair Burke, "Find Me" & Janelle Brown, "I'll Be You" in conversation with Angie Kim
An Evening with Alafair Burke & Janelle Brown
To Discuss Their New Books Find Me & I'll Be You
MODERATED BY ANGIE KIM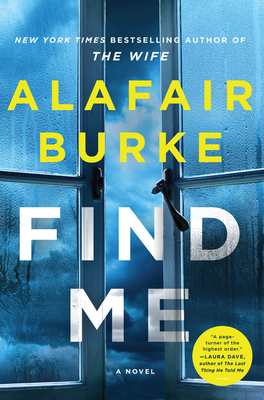 The disappearance of a young woman leaves her best friend reeling and an NYPD homicide detective digging into her own past in this twisty mystery about the power of female friendships. From the New York Times bestselling author of The Better Sister and The Wife.
Some pasts won't stay forgotten . . .
She calls herself Hope Miller, but she has no idea who she actually is. Fifteen years ago, she was found in a small New Jersey town thrown from an overturned vehicle, with no clue to her identity. Doctors assumed her amnesia was a temporary side effect of her injuries, but she never regained her memory. Hope eventually started a new life with a new name in a new town that welcomed her, yet always wondered what she may have left behind—or been running from. Now, she's leaving New Jersey to start over once again.
Manhattan defense lawyer Lindsay Kelly, Hope's best friend and the one who found her after the accident, understands why Hope wants a new beginning. But she worries how her friend will fare in her new East Hampton home, far away from everything familiar. Lindsay's worst fears are confirmed when she discovers Hope has vanished without a trace—the only lead a drop of blood found where she was last seen. Even more ominously, the blood matches a DNA sample with a connection to a notorious Kansas murderer.
With nowhere else to turn, Lindsay calls NYPD homicide detective Ellie Hatcher, the daughter of the cop who dedicated his life to hunting the Kansas killer. Ellie has always believed there was more to the story of her father's death twenty years earlier—and she now fears that Hope's recent disappearance could be related.
In pursuit of answers, the women search for the truth beneath long-buried secrets. And when their searches converge, what they find will upend everything they've ever known.
---
Two identical twin sisters and former child actors have grown apart—until one disappears, in this "cleverly crafted and psychologically nuanced" (Time) suspense novel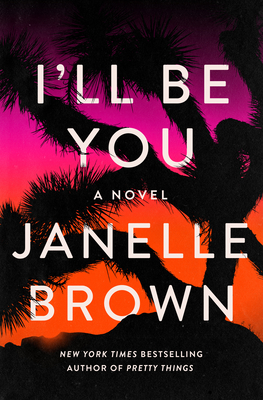 from the New York Times bestselling author of Pretty Things.
"You be me, and I'll be you," I whispered.
As children, Sam and Elli were two halves of a perfect whole: gorgeous identical twins whose parents sometimes couldn't even tell them apart. They fell asleep to the sound of each other's breath at night, holding hands in the dark. And once Hollywood discovered them, they became B-list child TV stars, often inhabiting the same role.
But as adults, their lives have splintered. After leaving acting, Elli reinvented herself as the perfect homemaker: married to a real estate lawyer, living in a house just blocks from the beach. Meanwhile, Sam has never recovered from her failed Hollywood career, or from her addiction to the pills and booze that have propped her up for the last fifteen years.
Sam hasn't spoken to her sister since her destructive behavior finally drove a wedge between them. So when her father calls out of the blue, Sam is shocked to learn that Elli's life has been in turmoil: her husband moved out, and Elli just adopted a two-year-old girl. Now she's stopped answering her phone and checked in to a mysterious spa in Ojai. Is her sister just decompressing, or is she in trouble? Could she have possibly joined a cult? As Sam works to connect the dots left by Elli's baffling disappearance, she realizes that the bond between her and her sister is more complicated than she ever knew.
I'll Be You shows Janelle Brown at the top of her game: a story packed with surprising revelations and sharp insights about the choices that define our families and our lives—and could just as easily destroy them.
---
Alafair Burke is the New York Times bestselling author of fourteen novels, including The Better Sister, The Wife, and The Ex, which was nominated for the Edgar Award for best novel. She also co-authored the bestselling Under Suspicion series with the late Mary Higgins Clark. A former prosecutor, she now teaches criminal law and lives in Manhattan and East Hampton.
Janelle Brown is the New York Times bestselling author of Pretty Things, Watch Me Disappear, All We Ever Wanted Was Everything, and This Is Where We Live. An essayist and journalist, she has written for Vogue, The New York Times, Elle, Wired, Self, Los Angeles Times, Salon, and more. She lives in Los Angeles with her husband and their two children.
Angie Kim is a Korean immigrant, former trial lawyer, and debut author of the international bestseller and Edgar winner Miracle Creek, named a "Best Book of the Year" by Time, The Washington Post, Kirkus, and The Today Show, among others. Kim has written for Vogue, The New York Times Book Review, The Washington Post, Glamour, and numerous literary journals.
THIS IS AN IN STORE EVENT. SEE YOU SOON!
Event date:
Friday, June 17, 2022 - 5:00pm EDT
Event address:
BookHampton
41 Main Street