Relentless: Mark Victor Hansen (Paperback)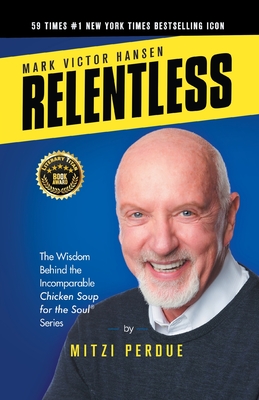 $15.95

Usually Ships in 1-5 Days
Description
---
A mind and body inspirational biography of one of the world's greatest entrepreneurs, Mark Victor Hansen, one of the founders of the Chicken Soup for the Soul franchise. He never gave up and never stopped trying until the first book became the all time best seller and changed countless lives around the world.
He never had an idea that he couldn't make better. He never met a person who didn't learn something from him and he never stopped exploring new ways to do things that could improve people's lives on a daily basis. He knows how to talk to people, to bring out their best side so that they can succeed in whatever they are going after.
Mark had failures but they only made his successes that much sweeter when he refused to give up. Lessons for us all on how to make it through the tough times and find our better selves.