Racism and White Fragility: Black Lives Matter - Remembering George Floyd (I can't breathe!) Understanding Racism and its Impact on American Cultu (Paperback)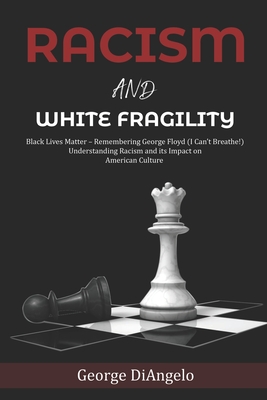 $8.95

Usually Ships in 1-5 Days
Description
---
Discover a powerfully poignant and hard-hitting analysis and investigation into racial discrimination and inequality in today's supposed "globalized" world.
Have you ever thought about how racism and racial discrimination came to exist, but couldn't find a satisfactory answer? Have you ever wondered why despite the "progress" made on racial equality, that racism is still as pervasive as ever, even though it's now more covert and insidious?
The answer lies in the pages of this comprehensive book.
Years after the civil rights movement in various parts of the world, the promised post-racial era has not come, and it reflects on the failure of the wider world to develop a way to think about, discuss and solve the cancer that is racial inequality.
In this book, you're going to be taken through the dark world of institutionalized and subconscious racism in a detailed survey and analysis, spanning several years of civilization, as well as lasting solutions to truly deal with racism in its entirety.
Among the pages of Racism and White Fragility, you're going to discover:
A concise look into the history of racism and its evolution through the years
The different types of insidious and pervasive racism that are mainstream in today's world
Racism in government-backed institutions and social amenities
Important watershed moments in the struggle and fight for racial equality
Contemporary racial issues you absolutely need to know about
Everything you need to know about the Universal Law and racial separation
Proactive ways to leaders can stamp out racism and what YOU can do today to help
...and lots more
Highly profound and deeply insightful, Racism and White Fragility is an illumination work designed to tackle the myth of a post-racial world, its effect on democracy and freedom, and stimulates an honest conversation to find a lasting remedy to racism.
Scroll to the top of the page and click the "Buy Now" button to purchase your copy right away.