Appendicitis: Here Is a Method That Is Helping Appendicitis (Paperback)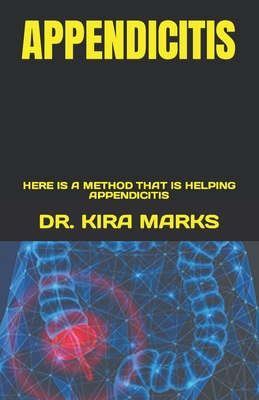 $12.35
Email or call for price.
Description
---
An inflammation of the appendix, a little pouch next to the rectum, is known as appendicitis.
A benign growth, infection, or blockage of the appendix's natural function is only a few of the causes of inflammation of the appendix.
Appendicitis can develop into peritonitis, a dangerous infection of the abdominal wall, if it is not treated. The most frequent cause of appendicitis is an infected appendix.
The appendix may expand and hurt if there is an infection present.
Lower abdominal pain and soreness might result from an infected appendix. Additional symptoms include fever, stomach ache, and nausea. You should consult your doctor if you encounter any of these signs and think you may have appendicitis.
To identify the source of your symptoms, your doctor will perform a physical examination and might prescribe tests.
Your doctor may perform surgery to remove your appendix if it is discovered to be inflamed.
Describe appendicitis.
The appendix, a tiny, cased organ situated close to the big intestine, becomes inflamed, and this condition is known as appendicitis.
Rare but dangerous appendicitis most frequently affects adults over the age of 40.