Sweet Corn Conclusion (Paperback)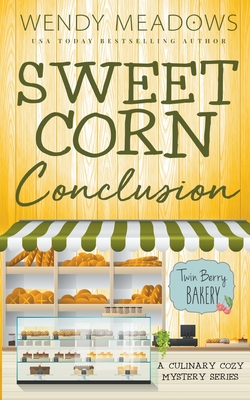 $11.99

Usually Ships in 1-5 Days
Description
---
Stranded in the corn, a murderer is on their trail...
Rita Knight expected to spend the last of her summer on a cheery and peaceful vacation with her lover Billy - but one wrong turn leaves them hopelessly lost amid an endless expanse of cornfields, deep in America's heartland.
The corn is hiding a terrible secret. After a gruesome murder strikes the little town of Cornville, Rita and Billy are plunged into a deadly investigation to uncover the town's tragic history and find the killer lurking in the corn. Rumors say that Cornville is cursed - and as they dig deeper, Rita can't help but feel the walls of corn are closing in on them.
Stumbling onto a horrible scheme of revenge and without her sister at her side, Rita and Billy must make a daring move and challenge the elusive murderer on his own turf. But once they step into the corn, they might not come out again...
Can Rita and Billy unravel the Curse of Cornville and emerge unscathed? Or will they become the town's next victims?