The Wreck of the Portland: A Doomed Ship, a Violent Storm, and New England's Worst Maritime Disaster (Compact Disc)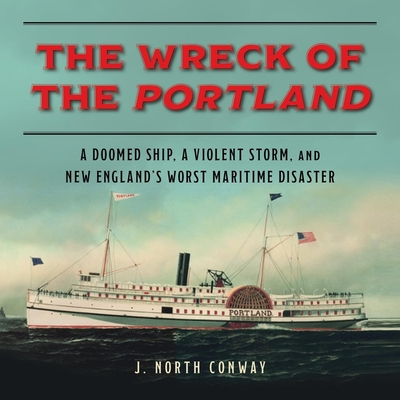 $36.99
Email or call for price.
Description
---
The SS Portland was a solid and luxurious ship, and its loss in 1898 in a violent storm with some 200 people aboard was later remembered as "New England's Titanic." The Portland was one of New England's largest and most luxurious paddle steamers, and after nine years' solid performance, she had earned a reputation as a safe and dependable vessel. In November 1898, a perfect storm formed off the New England coast. Conditions would produce a blizzard with 100 miles per hour winds and 60-foot waves that pummeled the coast. The ship and its crew were never seen again. Before the storm abated it became one of the worst ever recorded in New England waters. The storm, now known as "The Portland Gale," killed 400 people along the coast and sent more than 200 ships to the bottom, including the doomed Portland.