El otro nombre de laura (Paperback)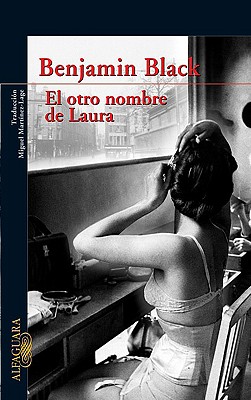 Description
---
Ha pasado el tiempo para Quirke, el hastiado forense que conocimos en El secreto de Christine. La muerte de su gran amor y el distanciamiento de su hija han conseguido acentuar su carácter solitario, pero su capacidad para meterse en problemas continúa intacta.
Cuando Billy Hunt, conocido de sus tiempos de estudiante, le aborda para hablarle del aparente suicidio de su esposa, Quirke se da cuenta de que se avecinan complicaciones, pero, como siempre, las complicaciones son algo a lo que no podrá resistirse. De este modo se verá envuelto en un caso sórdido en el que se mezclan las drogas, la pornografía y el chantaje, y que una vez más pondrá en peligro su vida.
Esta novela de ambiente y trama apasionantes confirma a Benjamin Black como uno de los escritores contemporáneos de mejor estilo y mayor capacidad de persuasión en el género de la novela negra.

ENGLISH DESCRIPTIONTwo years have passed since the events of the bestselling Christine Falls, and much has changed for Quirke: his beloved Sarah is dead, his surrogate father lies paralyzed in a convent hospital and Phoebe, his long-denied daughter, has grown increasingly withdrawn and isolated. With much to regret from his last inquisitive foray, Quirke ought to know better than to let his curiosity get the best of him. Yet, a young woman's dubious suicide sets off a new string of hazards and deceptions...