When Revelation Comes (Hardcover)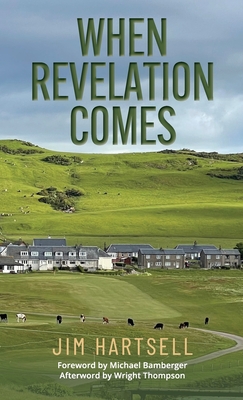 $34.99

Usually Ships in 1-5 Days
Description
---
Named one of the 10 Best Golf Books in 2022 by LINKS Magazine
When Revelation Comes is the story of one man's search for peace. Along the way, he meets people whose compassion and empathy help him keep going. It's a story about fathers and sons. It's a story of a friendship between two people from different cultures and backgrounds. It's also a story of how a game can be a framework for life.
On May 17, 2021, an unthinkable tragedy struck a tight knit family in the small town of Hartselle, Alabama. Jordan, a talented and promising junior golfer, died suddenly of an accidental drug overdose. He was only 21 years old. His father, Jim Hartsell, had spent most of the previous ten years supporting his son's attempt to succeed in the challenging world of junior and college golf. The grief was crushing, and the feeling of guilt overwhelming. When nothing else made sense, the author did the only thing he could think of: take a trip to his beloved Scotland in search for answers.
Jim Hartsell had fallen in love with Scottish links golf as a child while watching the 1977 Open Championship at Turnberry, his father's favorite tournament. He and his father went on to take several trips to Scotland together, to places like Dunaverty, Machrihanish, and Cruden Bay. Visiting and studying the lesser-known golf courses of Scotland became a lifelong passion for Hartsell. Along the way, he also fell in love with Scotland and its people. When his life seemed over, that love was reciprocated and became his salvation.
When Revelation Comes is a requiem for a lost child, and a parent's search for reasons to continue in the face of crushing grief. It's also a love letter to Scotland: it's golf, culture, and wonderful people. It's a reminder to look to the people and places around you: the answers to your questions may be there.
Foreword by Michael Bamberger
Afterword by Wright Thompson