Perfectly Imperfect Us (Paperback)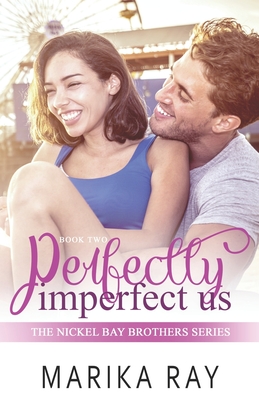 $9.99

Usually Ships in 1-5 Days
Description
---
How's an ordinary girl to keep her cool when an international male model moves in next door?
Ava
With hard work and a complete belief in myself, combined with enough time to build momentum, I'd been able to create quite an online following with my beauty channel. If only my fans knew my makeup skills were born from a desperate need to cover up my secret. They would have never known any better had that stupid model not shown up next door and catwalked his way into my life with his sculpted cheekbones and his seaglass eyes.

Ryder
Modeling was an interesting sport. Some of the most beautiful women were actually quite ugly under all the glamour. Coming home to Nickel Bay, I saw that sometimes the most ordinary women were truly the most beautiful. Ava is exactly that. Gorgeous. Even after we become friends and her secret is exposed publicly. Unfortunately, I'm to blame for that and I'm not sure she'll ever forgive me. Why can't she see past her perception of perfect?

Perfectly Imperfect Us is a sweet small-town romantic comedy that can be read as a standalone in the Nickel Bay Brothers series.