Big Red (Paperback)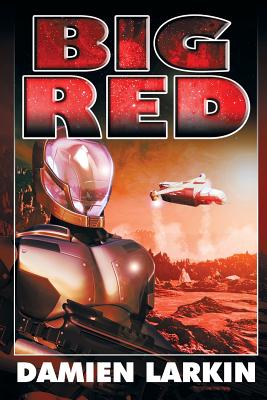 $18.95

Usually Ships in 1-5 Days
Description
---
We have always been here...

Traumatized by the effects of Compression travel, soldier Darren Loughlin holds the key to the fate of Earth's Martian colonies. With his Battalion decimated, his fractured memory holds the only clues to the colony-wide communications blackout.

With time running out, Darren pieces together his year-long tour of duty with the Mars Occupation Force. Stationed in the Nazi-founded New Berlin colony, ruled by the brutal MARSCORP, he recounts his part in the vicious, genocidal war against the hostile alien natives and all who question Terran supremacy.

But as his memories return, Darren suspects he is at the centre of a plot spanning forty years. He has one last mission to carry out. And his alien enemies may be more human than he is...