Droll Tales (Paperback)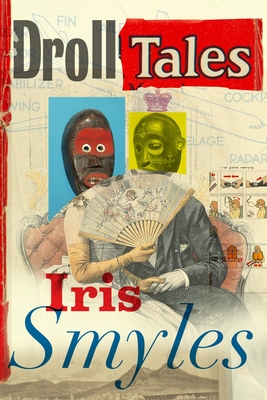 $18.95

Typically Ships in 1 - 2 Days
Staff Reviews
---
A motley crew of tales that are darkly romantic, nightmarish, and altogether weird. While easily presented as absurd art pieces, Smyles finds a way to insert her heart in the main themes and keeps the narratives grounded in the human experience.
— Jesse
Description
---
In fourteen witty, surreal, and wildly original interrelated stories, Iris Smyles joyfully interrogates the paradoxes of life and language and gives us a new view of our world.
Welcome to the world of Droll Tales, in which reality is a mutually agreed-upon illusion, and life is painful, enigmatic, beautiful, and brief. With an oddball cast of characters who reappear in various guises, Smyles gives us a tour of an enchanted, absurd, off-kilter world with its own workings and ways of expression--one that overlaps our own.
A young suburban woman runs away to Europe to become a living statue, Mallarm is at long last translated into pig Latin, a house full of surrealists compete for love on a reality TV show, a list of fortune cookie messages reveals the inner world of the young man employed to write them, and a story of love and betrayal is told through the sentence diagrams on a fifth grader's grammar test.
Romantic, dark, and ironic, Droll Tales is a book like none you have read. It is a philosophical vaudeville, a cabinet of curiosities, a puzzle in fourteen pieces, and a tragicomic riddle articulated in Smyles's singular style, with the mystery of the human heart at its center.
About the Author
---
Iris Smyles is the author of two previous books of fiction: Iris Has Free Time and Dating Tips for the Unemployed, which was a semi-finalist for the Thurber Prize for American Humor. Her essays and stories have been published by The New Yorker, The New York Times, The Atlantic, Vogue, BOMB, Paris Review Daily, The Baffler, and Best American Travel Writing, among other publications. She divides her time between New York City and Greece.