Take Up Space: The Unprecedented Aoc (Compact Disc)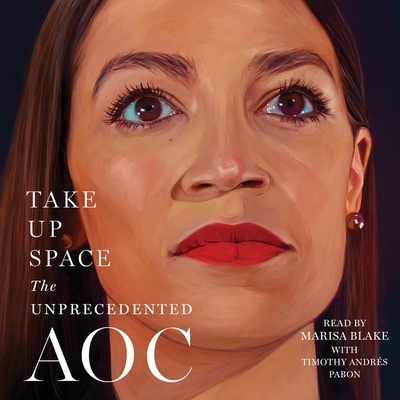 $39.99
Email or call for price.
Description
---
An engaging, all-encompassing biography of Congresswoman Alexandria Ocasio-Cortez in the bestselling tradition of Notorious RBG and Pelosi that explores her explosive rise and impact on the future of American culture and politics.Sworn in at twenty-nine years old in 2018, Alexandria Ocasio-Cortez was the youngest member of the 118th Congress, and the youngest woman to serve in United States history. She is one of the most prominent politicians on social media, with millions of followers on Twitter, Instagram, and Facebook, making headlines consistently when she utilizes each platform to communicate her opinions, ideas, and progressive policies. Now, through essays and reported stories on AOC's meteoric rise and impact written by New York's top-tier writers and commentators, including Rebecca Traister, Lisa Miller, Tim Shenk, David Wallace-Wells, Molly Fischer, and more, we get an in-depth look at one of the most prominent political and cultural stars in recent memory. Including: --An opening essay about AOC's unprecedented position in American politics by Rebecca Traister --A contextual look at her place in history of the American left by Tim Shenk --Highlights of pivotal moments such as, The Campaign (by Bridget Read), The Making of the Green New Deal (by Kate Aronoff), The College Years (by Angelina Chapin), and The Dakota Access Pipeline (by Michelle Ruiz) --What the Green New Deal actually means for climate efforts by David Wallace-Wells --An essay on the role that her beauty plays in her public perception by Rhonda Garelick --Analysis of her social media greatest hits by Madison Malone Kircher --Her relationship with Puerto Rico by Andrea Gonzalez-Ramirez --An essay on her rare authenticity by Molly Fischer --How today's teens see her as the politician of their futures Also featuring a deep dive on The Squad, a lighthearted piece on the total average-ness of her boyfriend, as well as informative graphics and illustrations, Take Up Space offers a dynamic and comprehensive look at one of today's most influential political and cultural icons.