Britain's Black Past (Paperback)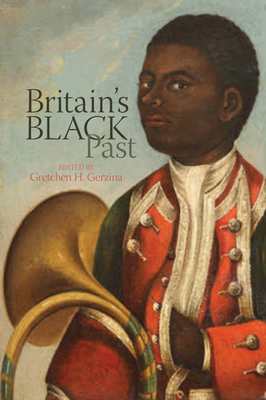 $54.99
Email or call for price.
Description
---
Expanding upon the 2017 Radio 4 series 'Britain's Black Past', this book presents those stories and analyses through the lens of a recovered past. Even those who may be familiar with some of the materials will find much that they had not previously known, and will be introduced to people, places, and stories brought to light by new research. In a time of international racial unrest and migration, it is important not to lose sight of similar situations that took place in an earlier time. In chapters written by scholars, artists, and independent researchers, readers will learn of an early musician, the sales of slaves in Scotland, the grave - now a shrine - of a black enslaved boy left to die in Morecombe Bay, of a country estate owned by a mixed-race slave owner, and of the two strikingly different people who lived in a Bristol house that is now a museum. Black sailors, political activists, memoirists, appear in these pages, but the book also re-examines living history, in the
form of modern plays, television programmes, and genealogical sleuthing. Through them, Britain's Black Past is not only presented anew, but shown to be very much alive in our own time.

About the Author
---
Gretchen H. Gerzina is Paul Murray Kendall Chair in Biography and Dean of Commonwealth Honors College, University of Massachusetts. She was previously Kathe Tappe Vernon Professor in Biography and Professor of English at Dartmouth College in New Hampshire.