Planning in the Early Medieval Landscape (Exeter Studies in Medieval Europe Lup) (Hardcover)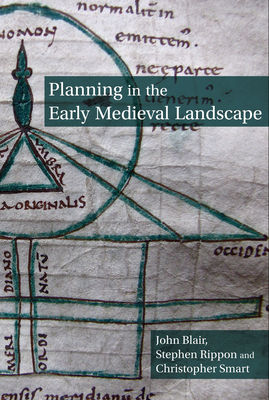 $120.00

Usually Ships in 1-5 Days
Description
---
The extent to which Anglo-Saxon society was capable of large-scale transformations of the landscape is hotly disputed. This interdisciplinary book - embracing archaeological and historical sources - explores this important period in our landscape history and the extent to which buildings,
settlements and field systems were laid out using sophisticated surveying techniques. In particular, recent research has found new and unexpected evidence for the construction of building complexes and settlements on geometrically precise grids, suggesting a revival of the techniques of the Roman
land-surveyors (Agrimensores). Two units of measurement appear to have been used: the 'short perch' of 15 feet in central and eastern England, where most cases occur, and the 'long perch' of 18 feet at the small number of examples identified in Wessex. This technically advanced planning is evident
during two periods: c.600-800, when it may have been a mostly monastic practice, and c.940-1020, when it appears to have been revived in a monastic context but then spread to a wider range of lay settlements. Planning in the Early Medieval Landscape is a completely new perspective on how villages and other settlement were formed. It combines map and field evidence with manuscript treatises on land-surveying to show that the methods described in the treatises were not just theoretical, but were put into
practice. In doing so it reveals a major aspect of previously unrecognised early medieval technology.

About the Author
---
John Blair is Fellow and Praelector in History at The Queen's College, Oxford, and Professor of Medieval History and Archaeology at the University of Oxford. His interests centre on the landscape, society and settlement of Anglo-Saxon England, especially its built environment, with an emphasis onarchaeological evidence. In 2013 he gave the James Ford Lectures in British History at Oxford University. His many books include The Church in Anglo-Saxon Society (OUP 2015) and Building Anglo-Saxon England (Princeton UP 2018). Stephen Rippon is Professor of Landscape Archaeology at the University of Exeter. He has served as President of the Medieval Settlement Research Group and Treasurer of the Society for Medieval Archaeology. His many books include Kingdom, Civitas, and County: The Evolution of Territory in the EnglishLandscape (OUP 2018); The Fields of Britannia, with C. Smart and B. Pears (OUP 2015) and Beyond the Medieval Village: The Diversification of Landscape Character in Southern Britain (OUP 2nd edition 2014). Chris Smart is a Research Associate in Archaeology at the University of Exeter. He is a landscape archaeologist who specialises in the heritage of Roman and medieval Britain, and the use of GIS in 'big data' research. He is the editor of Industry and the Making of a Rural Landscape: the RegionalContext of Iron and Pottery Production at Churchill's Farm, Hemyock, Devon (BAR 2018).