Old Lhasa: A Biography (Paperback)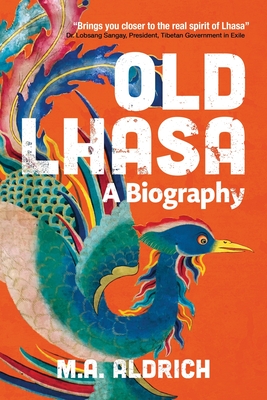 $24.99

Usually Ships in 1-5 Days
Description
---
"Brings you closer to the real spirit of Lhasa"
-Dr. Lobsang Sangay, President, Tibetan Government in Exile
The most comprehensive account of the fabled city ever written in English, Old Lhasa: A Biography weaves an accessible, detailed, and compelling tapestry of its history, religion, and culture. We explore small customs of great antiquity still seen in the Tibetan Quarter, such as the twirling of hand-held prayer wheels and the coral jewelry adorning the hair of herdswomen. We visit the vital monuments of Tibetan civilization: iconic palaces, temples, and monasteries, such as the magnificent Potala Palace on Marpo Ri, the veritable Jokhang Temple at the heart of the city, and the superbly resurrected Ganden monastery on the mountains outside Lhasa.
A natural raconteur, M.A. Aldrich brings to life time-honored legends and charming anecdotes about kings and lamas, ministers and tricksters, which reveal the hidden significance of easily-overlooked side alleys, shrines, and stone houses clustered around the city's most important pilgrims' route, the Barkhor.
Old Lhasa is not only an enjoyable traveler's companion for armchair readers, but also a vital resource for the intrepid visitor hoping to come away from the city with a deeper understanding.
Following his two well-received books on Beijing and Ulaanbaatar, Old Lhasa is the final book in his trilogy on great Asian cultural capitals. Aldrich is a retired lawyer who has lived in East and Central Asia for more than thirty years.