The Lost Dark Age Kingdom of Rheged: The Discovery of a Royal Stronghold at Trusty's Hill, Galloway (Hardcover)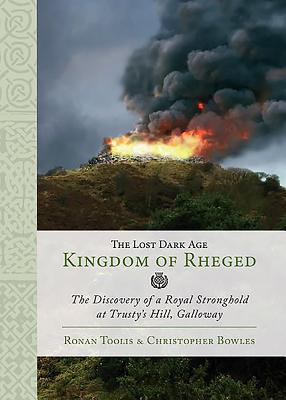 $49.99
Email or call for price.
Description
---
Trusty's Hill is an early medieval fort at Gatehouse of Fleet, Dumfries and Galloway. The hillfort comprises a fortified citadel defined by a vitrified rampart around its summit, with a number of enclosures looping out along lower-lying terraces and crags. The approach to its summit is flanked on one side by a circular rock-cut basin and on the other side by Pictish Symbols carved on to the face of a natural outcrop of bedrock. This Pictish inscribed stone is unique in Dumfries and Galloway, and southern Scotland, and has long puzzled scholars as to why the symbols were carved so far from Pictland and even if they are genuine.
The Galloway Picts Project, launched in 2012, aimed to recover evidence for the archaeological context of the inscribed stone, but far from validating the existence of Picts in this southerly region of Scotland, the archaeological context instead suggests that the carvings relate to a royal stronghold and place of inauguration for the local Britons of Galloway around AD 600. Examined in the context of contemporary sites across southern Scotland and northern England, the archaeological evidence from Galloway suggests that this region may have been the heart of the lost Dark Age kingdom of Rheged, a kingdom that was in the late sixth century pre-eminent amongst the kingdoms of the north. The new archaeological evidence from Trusty's Hill enhances our perception of power, politics, economy and culture at a time when the foundations for the kingdoms of Scotland, England and Wales were being laid.