#PHOTO52: A Year to Great Photography (Paperback)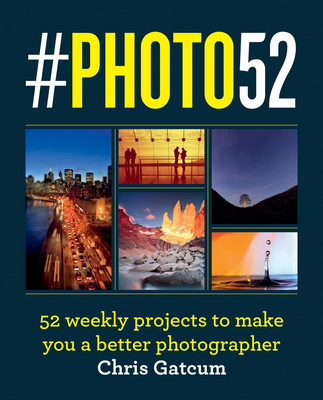 $24.99

Typically Ships in 1 - 2 Days
Description
---
Stay inspired with your photography throughout the year with 52 educational, informative and fun projects guaranteed to make you a better and more committed photographer

Featuring 52 unique project ideas, ranging from new shooting techniques, inspirational subject ideas and practical building exercises, this book keeps the reader shooting across the twelve months of a year. The projects are accessible to anyone with a camera and a modicum of practical skill and will give the reader a reason to pick up their cameras on a regular basis. Each project is accompanied with clear illustrations and photos to guide the reader from start to finish and build towards a fantastic body of work.
About the Author
---
Chris Gatcum has lived and breathed photography for over two decades, working as a pro photographer, journalist, specialist magazine and book editor, and best-selling author. A passionate advocate of experimental digital and traditional photography, he is as comfortable conducting technical camera tests as he is demystifying the art of photography for the rest of us.