Counterpower: Making Change Happen (Paperback)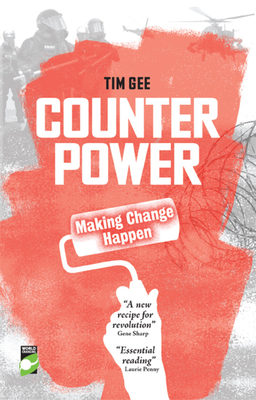 $16.95

Usually Ships in 1-5 Days
Description
---
This timely book argues that no major movement has ever been successful without counterpower, or the power that the have-nots can use to remove the power of the haves.
Investigating the history and tactics of major movements of the past and today's global justice and human rights movements, Tim Gee demonstrates what works and what doesn't work. In showing how counterpower can be strategically applied, Gee has created an inspiration for activists and an invaluable resource for teachers and students of social change.
Tim Gee is a writer and communications specialist working with campaigning organizations in the United Kingdom and worldwide.
About the Author
---
Tim Gee works with campaigning organisations to support collective campaigns.Projects to date have included helping mobilise 35, 000 people to the streets ahead of the London G20 summit, and World Day for the Eradication of Poverty in which more than 100 million people worldwide participated.He is active with the Climate Camp and numerous grassroots community campaigns. He has an MA in Politics from Edinburgh University, where he was also active in the student movement.Tim has contributed to several campaigning guides and manuals as well as delivering training sessions for activists.