When The Stars Fall (Paperback)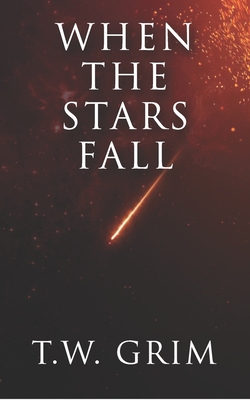 $12.95
Email or call for price.
Description
---
It was just another Saturday overtime shift at a manufacturing facility... until a runaway tanker truck rammed through the security gate.
Mark and his coworkers are trapped inside the plant with an ancient nightmare, and the clock is ticking towards complete and total annihilation. With chaos running rampant and the thin shell of modern civility starting to crack, Mark discovers that no one is who they seem to be, not even himself.
When the stars fall from the heavens, all of humanity will be swallowed by the void...
About the Author
---
T.W. Grim is an author of horror and dark science fiction. He is the author of 99 Brief Scenes From the End of the World, Tripping Over Twilight and a contributor to numerous anthologies. Grim resides in rural Southwestern Ontario with his wife, stepson and various pets.