Heart of the Moors: An Original Maleficent: Mistress of Evil Novel (MP3 CD)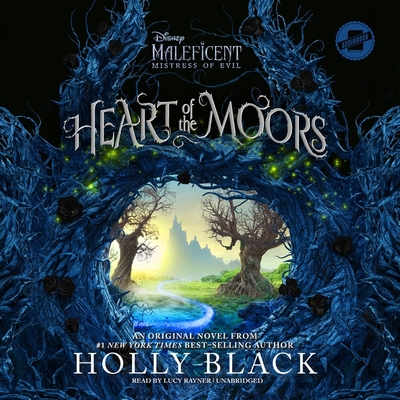 $29.95
Email or call for price.
Description
---
WHEN MALEFICENT PUT A CROWN ON AURORA'S HEAD, SHE DIDN'T THINK SHE WAS PUTTING HER IN DANGER.
Ruling a kingdom is challenging under any circumstances. But Aurora--queen of Perceforest and queen of the Moors--is reigning under the weight of two crowns. Caught between the prejudices that divide her kingdom and eager to establish lasting peace, Aurora is determined to sign a treaty to unify the humans and the Fair Folk.
But as spiky dark flowers grow fiercely around Perceforest's borders and a stable boy mysteriously disappears, tensions between humans and faeries are at a dangerous high.
It's no help that Aurora hasn't been sleeping. After all, how can she be certain she won't wake a hundred years later? Moreover, she can't be sure whom to trust. Her protective godmother, Maleficent; her sly advisor, Lord Ortolan; her devoted friend, Prince Phillip; and her new admirer, Count Alain, all claim to have her best interests at heart. And it soon becomes apparent that an underhanded plot poses unforeseen danger.
With not only her peace treaty but also the safety of her loved ones at stake, it's up to Aurora to trust in her own heart and save her kingdom.