Louse Point: Stories From the East End (Paperback)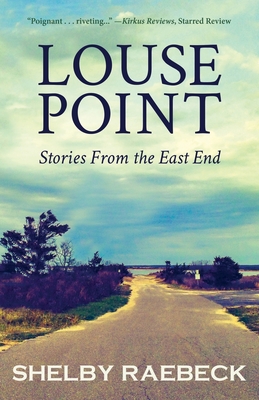 $14.95

Usually Ships in 1-5 Days
Set on Long Island's idyllic east end, the stories of Louse Point contain characters filled with heartbreak but also tenacity, as they struggle to hold on — to their livelihoods, to each other, and to the austere land and seascape they call home.
This second edition contains four new stories of East Enders — at times alienated, heartbroken, but always tenacious — taking on their changing world.
PRAISE FOR LOUSE POINT: STORIES FROM THE EAST END
"A poignant, often riveting collection that delves into the intricacies of love, family, marriage, community — people yearning for each other but unable to bridge the gap — on the East End of Long Island."  — Kirkus Reviews, Starred Review
"Sparkles with easy authority. It's a testament to this writer's craft that he is able to build such depth of character within the short story form."  — Beth Young, East End Beacon
"Remarkable...ear-perfect...resonates with humanity... That Raebeck can manage such savage inner violence along with wistful nods to the ocean, bay and dunes shows where his heart is — if not in human nature, then in Nature itself, and a part of the glorious East End few visitors or second homeowners get to see."   — Joan Baum, The Southampton Press
ABOUT THE AUTHOR
Shelby Raebeck grew up on Long Island's East End in Amagansett and later returned to live in Springs. In between, he accepted creative writing fellowships and taught at schools and universities in a variety of locations around the country, including Massachusetts, Maryland, Florida, Louisiana, Utah, and California. In addition to Louse Point, he is author of Sparrow Beach, a novel of changing East Hampton and winner of a gold medal from Reader's Favorite; Wonderless, a genre-bending novel in which an ever-growing, ill-fitting generation of children reach their breaking point and simply simply opts out—from family, school, from the concept of gravity itself, taking flight on the currents of dark energy, upward, outward...;  and the critically acclaimed coming-of-age novel, Amagansett '84, which Kirkus Reviews has called "heartbreakingly poignant."