The New Global Road Map: Enduring Strategies for Turbulent Times (Hardcover)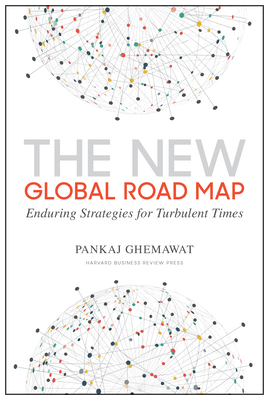 $35.00

Usually Ships in 1-5 Days
Description
---
What Globalization Now Means for Your Business
Executives can no longer base their strategies on the assumption that globalization will continue to advance steadily. But how should they respond to the growing pressures against globalization? And what can businesses do to control their destinies in these times of uncertainty?
In The New Global Road Map, Pankaj Ghemawat separates fact from fiction by giving readers a better understanding of the key trends affecting global business. He also explains how globalization levels around the world are changing, and where they are likely to go in the future. Using the most up-to-date data and analysis, Ghemawat dispels today's most dangerous myths and provides a clear view of the most critical issues facing policy makers in the years ahead.
Building on this analysis, with examples from a diverse set of companies across industries and geographies, Ghemawat provides actionable frameworks and tools to help executives revise their strategies, restructure their global footprints, realign their organizations, and rethink how they work with local governments and institutions.
In our era of rising nationalism and increased skepticism about globalization's benefits, The New Global Road Map delivers the definitive guide on how to compete profitably across borders.
About the Author
---
Pankaj Ghemawat--globalization and business strategist, professor, and speaker--works with organizations and policy makers around the world to help them anticipate and prepare for economic shifts. He is Global Professor of Management and Strategy and Director of the Center for the Globalization of Education and Management at the Stern School of Business at New York University and the Anselmo Rubiralta Professor of Global Strategy at IESE Business School. He is the author of numerous influential books, including Redefining Global Strategy, World 3.0, and The Laws of Globalization.Author social media/website info: ghemawat.com, @PankajGhemawat