Wild Words: Rituals, Routines, and Rhythms for Braving the Writer's Path (Paperback)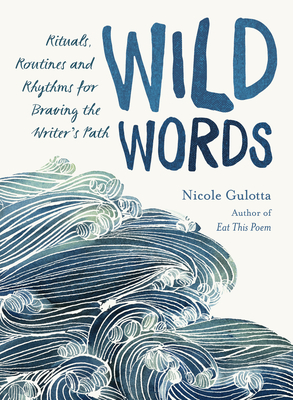 $17.95

Typically Ships in 1 - 2 Days
Description
---
A guide for the next generation of writers—self-care rituals, creativity-generating rhythms, and personalized strategies for embracing a creative life

Wild Words is an invitation to explore the intersection of your writing practice with everything else in your busy life. Through personal stories and practical lessons you'll learn how to enter a new relationship with your creativity, one that honors where you've been, where you're headed, and where you are today. Discover methods to support a sustainable writing practice, clarifying and nourishing routines, an understanding of your own creative history, and guidance on how to make small but powerful mind-set shifts (such as how to see a career as a partner rather than an obstacle).
 
Above all, Wild Words encourages you to approach creativity through a seasonal lens and helps you untangle the messy process of embracing your circumstances, trusting your voice, and making time to put pen to paper, season after season.
About the Author
---
NICOLE GULOTTA is the author of Wild Words: Rituals, Routines, and Rhythms for Braving the Writer's Path and Eat This Poem: A Literary Feast of Recipes Inspired by Poetry. As the founder of the Wild Words community, she helps fellow writers embrace the season they're in, create at their own pace, and care for their minds and bodies along the way. Nicole holds an MFA in poetry from Vermont College of Fine Arts and her work has been featured in Life & Thyme, The Write Life, Motherly, Fathom, and others. Born and raised in Southern California, she lives outside Raleigh, North Carolina with her husband and son. Connect with her online at thewildwords.com.
Praise For…
---
"In a sea of books on writing that mercilessly urge aspiring authors to live, breathe, and bleed their craft—often at the expense of their physical, mental and emotional wellbeing—Wild Words is a breath of fresh air. Divided into 10 digestible chapters that break the writer's journey into seasons, this gentle guidebook has advice for every stage of your writing career. Offering manageable exercises that fit comfortably into a busy schedule, Gulotta makes the seemingly impossible task of carving out time to be creative actually possible. For all my fellow writers out there, this one is for you."—Alexandra Fournier, [EDIT] magazine

"Wild Words does the near impossible: equips the doubting, frenzied mind with the rhythms and tools it needs to drop down into the body of the writer and, finally, surrender to write. Every season, ritual, and routine feels like a deep breath into creativity."—Lily Diamond, Author of Kale & Caramel
 
"With her beautiful prose and practical, meet-you-where-you-are, organic routines, Nicole Gulotta sheds light on how to cultivate a lifelong relationship with creativity—one that reframes the work from a stressful, frenzied task to a joyful, fulfilling, and sustainable practice. Wild Words is a true gift to anyone who has ever wondered how to find and share their unique voice."—Stef Ferrari, co-author of A Woman's Place

"If you've ever said 'I don't have time to write,' this book will prove you wrong. Wild Words is a must-read. Gulotta's personal story is both compelling and inspiring; her exercises make it easy for anyone to apply these lessons to whatever season of life you're in with your writing career."—Jeff Goins, bestselling author of You Are a Writer (So Start Acting Like One)