The Sugar Act and the American Revolution (Journal of the American Revolution Books) (Hardcover)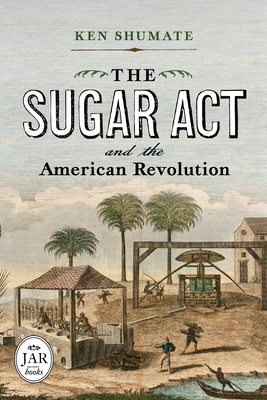 $28.00
Email or call for price.
Description
---
The first act of Parliament to levy direct taxation on the colonies, the Sugar Act of 1764 defined a new colonial policy and prompted a decade of protests that ended in open rebellion against Great Britain. The initial Sugar Act of 1733—also known as the Molasses Act—was designed to secure and encourage the trade of British colonies in the West Indies by placing prohibitive duties on the products of competing foreign colonies. The dramatic revision to that act in 1764 imposed duties for both revenue and trade regulation, in addition strengthening the laws of trade so as to tighten the connection between Great Britain and the colonies. In 1766, a revision to the act of 1764 responded to American grievances, but also transformed the Sugar Act into an explicit law for taxation. Americans, having long seen the act as within Parliament's authority to regulate their trade, did not at first see the duties as taxes—and paid them without complaint. The resulting revenue was greater than that exacted by any other parliamentary tax on America. 
The Sugar Act and the American Revolution by Ken Shumate is the only book-length treatment of this first great challenge of the revolutionary era. For each of the three incarnations of the act, the author provides a clause-by-clause description, including the British reasoning behind the duties and trade restrictions, and a summary of the resulting American grievance. Following the explanation of each act are chapters describing the protests of American merchants and popular leaders, and the British response to those protests. As a consequence of further parliamentary acts of taxation, the story ends with the demand in 1774 by the First Continental Congress for Parliament to repeal the Sugar Act as being "essentially necessary in order to restore harmony between Great Britain and the American colonies."
 
About the Author
---
Ken Shumate is author of 1764: The First Year of the American Revolution. An independent researcher specializing in the early years of the American Revolution, with a particular emphasis on parliamentary taxation, he has also written about science, engineering, and software development issues, a magazine column on software design techniques, and five popular books.
Praise For…
---
"Shumate's careful account of the Sugar Act offers fresh insight . . . a welcome addition to the scholarship of the American Revolution because of the ways it complicates our understanding of the coming of independence."—John Gilbert McCurdy, author of Quarters: The Accommodation of the British Army and the Coming of the American Revolution, Professor of History at Eastern Michigan University