How to Have Style (Paperback)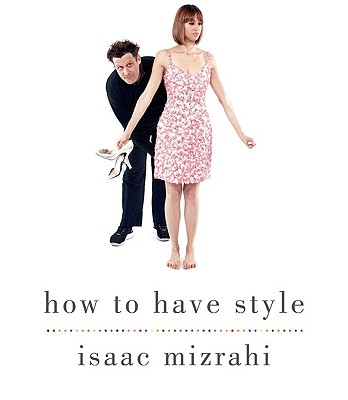 Description
---
The king of real-world chic shares his tips and award-winning flair in a colorful guidebook designed to unleash every woman's inner fashionista.

A twenty-year veteran of the fashion industry, Isaac Mizrahi has become a unique icon in the world of style. He doesn't do "makeovers" or take pleasure in berating the way a woman dresses. Instead, he is a problem solver--and a titan of trendsetting who believes that fashion should be seriously fun. Showcasing his singular approach to looking great, How to Have Style begins with the premise that all women should wear what inspires them. Using twelve real women facing real wardrobe dilemmas, Mizrahi walks readers through the fundamentals of finding a personal style that reflects their authentic selves. Other features include:

* A personal fashion questionnaire and how to create an inspiration board that unlocks the secrets to individual style
* Hundreds of fashion tips on everything from clothes and accessories to expert advice on skin care and makeup to mixing patterns and wearing color
* How to become a collector instead of just a shopper

Dubbed a "one-man brand" by BusinessWeek, Mizrahi shares his style rules on everything from boots to bags, from skirt length to the right undergarments. With more than 400 dazzling photographs as well as Mizrahi's own sketches, How to Have Style makes it simple to look your best.