Portrait of Long Island: The North Fork and the Hamptons (Hardcover)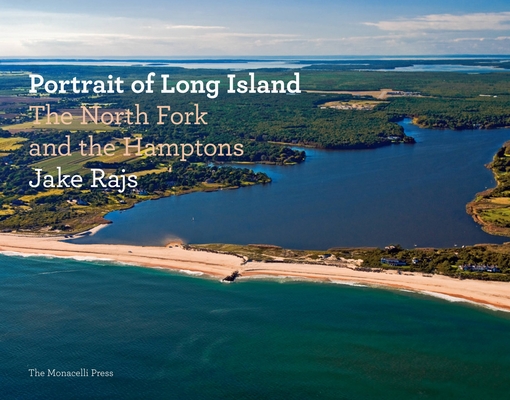 $25.00

On Our Shelves; Typically Ships in 1 - 2 Days
Description
---
At Riverhead Long Island splits into two narrow strips of land, each about forty miles long and each with a distinct character and topography. The South Fork stretches east into the Atlantic Ocean from the Shinnecock Canal to the majestic bluffs at Montauk Point. Dotting the coastline are the stylish Hamptons—Southampton, East Hampton, Westhampton Beach, and Bridgehampton--and villages of Sag Harbor, Amagansett, Watermill, and Sagaponack. In contrast Long Island's North Fork is a pastoral quilt of vineyards and farms by the sea, a place of serenity and beauty.
 
Renowned photographer Jake Rajs has captured the spirit of both the North and South Forks--the rocky coastline, the calm waters, and the vast expanses of fields and wetlands of the North Fork and the range of the South Fork—juxtaposing formal privet hedges and pumpkin fields, crashing surf and serene coves, fishermen and polo players, contemporary houses and modest shingled cottages.
 
Most important Rajs has captured the light throughout the day, from misty dawn to the vivid colors of sunset.

About the Author
---
JAKE RAJS has traveled across America and throughout the world capturing the image and spirit of place. His work is widely published and his books include the highly successful New York: City of Islands, The Hudson River, and Carved by Time: Landscapes of the Southwest.  A year-round resident of Peconic on the North Fork, Rajs brings a special sensibility to the character of the unique landscape of Long Island.