Leviathan Wakes Lib/E (Compact Disc)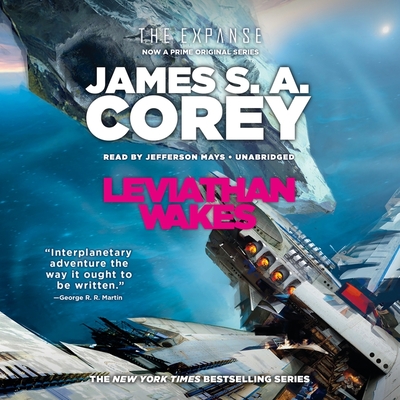 $123.99
Email or call for price.
Staff Reviews
---
The fastest paced book I've read all year — definitely a favorite! Leviathan Wakes is equal parts space opera and noir mystery with character-driven stories at its center and many more books to follow in the series.
— Clare
Description
---
The first book in the NYT bestselling Expanse series, Leviathan Wakes introduces a reluctant captain and a washed-up detective as they unravel a horrifying solar system wide mystery that begins with a single missing girl. Now a Prime Original series. Leviathan Wakes is James S. A. Corey's first novel in the epic, New York Times bestselling series the Expanse, a modern masterwork of science fiction where humanity has colonized the solar system. Two hundred years after migrating into space, mankind is in turmoil. When a reluctant ship's captain and washed-up detective find themselves involved in the case of a missing girl, what they discover brings our solar system to the brink of civil war, and exposes the greatest conspiracy in human history.Leviathan Wakes is the breakneck science fiction adventure that launched the epic bestselling Expanse series. The ExpanseLeviathan WakesCaliban's WarAbaddon's GateCibola BurnNemesis GamesBabylon's AshesPersepolis RisingThe Expanse Short FictionThe Butcher of Anderson StationGods of RiskThe ChurnThe Vital Abyss