The New Wild West: Black Gold, Fracking, and Life in a North Dakota Boomtown (Compact Disc)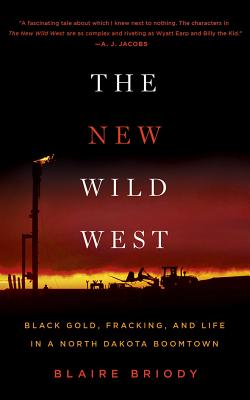 $49.97
Email or call for price.
Description
---
Williston, North Dakota, was a sleepy farm town for generations--until the frackers arrived. The oil companies moved into Williston, overtaking the town and setting off a boom that America hadn't seen since the Gold Rush. Workers from all over the country descended, chasing jobs that promised them six-figure salaries and demanded no prior experience.
But for every person chasing the American dream, there is a darker side--reports of violence and sexual assault skyrocketed, schools overflowed, and housing prices soared. Real estate is such a hot commodity that tent cities popped up, and many workers' only option was to live out of their cars. Farmers whose families had tended the land for generations watched, powerless, as their fields were bulldozed to make way for one oil rig after another.
Written in the vein of Ted Conover and Jon Krakauer, using a mix of first-person adventure and cultural analysis, The New Wild West is the definitive account of what's happening on the ground and what really happens to a community when the energy industry is allowed to set up in a town with little regulation or oversight--and at what cost.