Jimmy the King: Murder, Vice, and the Reign of a Dirty Cop (Hardcover)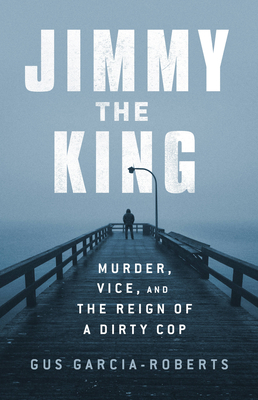 $29.00

Usually Ships in 1-5 Days
Description
---
An incredible four-decade account of murder, power, and corruption in one of the country's largest police departments
 
In 1979, the gruesome slaying of a thirteen-year-old boy riveted the suburbs of Suffolk County, New York. As the county hustled to bring the case to a dubious resolution, a wayward local teenager emerged with a convenient story to tell. For his cooperation, James Burke was rewarded with a job as a cop.

Thus began Burke's unlikely ascent to the top of one of the country's largest law enforcement jurisdictions. He and a crew of likeminded allies utilized vengeance, gangster tactics, and political leverage to become the most powerful and feared figures in their suburban empire. In his quest to maintain that power, Burke botched -- intentionally or not -- dire investigations like that of the famed Gilgo Beach serial killings and the county's MS-13 gang scourge.   

Until a pilfered bag of sex toys brought it all crashing down.

Jimmy the King is the story of the rise, reign, and paranoiac fall of a corrupt cop and his regime—a crime family with badges and guaranteed pensions. Novelistic in detail and piercing in its political insight, this book will leave you questioning who modern policing serves, who it protects, and who it preys upon and abandons. 
About the Author
---
Gus Garcia-Roberts is a sports-focused investigative reporter for The Washington Post. He previously worked on investigative teams for Newsday, the Los Angeles Times and USA Today. He was a member of the Newsday team that was a finalist for the 2014 Pulitzer Prize for Public Service for its series on hidden police misconduct on the eastern end of Long Island. He is the co-author of Blood Sport: Alex Rodriguez, Biogenesis, and the Quest to End Baseball's Steroid Era. He lives in Los Angeles.
Praise For…
---
"If Martin Scorsese were to write a true-crime exposé about crooked cops, it would read like Jimmy the King."—Michael Imperioli, The Sopranos and Goodfellas

"Epic in scope and captivating in detail, the spellbinding story of a massive scandal from its very roots. You will be shocked by the twists in this story and the brazenness of its villains. But you won't be able to put it down."—Evan Ratliff, author of The Mastermind

"Jimmy the King is the kind of true-crime book we don't get enough of: thoroughly reported, and engagingly written, and set in a downwardly mobile suburban world that is too often misunderstood. Highly recommended!"—Nate Blakeslee, New York Times–bestselling author of American Wolf and Tulia

"Jimmy the King is an engrossing, play-by-play account of a law-enforcement scandal involving corruption so brazen it would be hard to believe if it weren't so thoroughly reported." —Christopher Goffard, author of Dirty John and Other True Stories

"Jimmy the King is an extraordinary piece of modern reporting that uses the dubious rise and violent fall of former Suffolk County Police Chief James Burke as a window into one of the most vice-ridden and corrupt departments in the country. . . . The best researched and most captivating piece of investigative journalism that I've read in quite some time."—Lauren Wilkinson, author of American Spy

"Gritty, sprawling account of police malfeasance. Investigative reporter Garcia-Roberts offers a seamy narrative of politics and violence in Long Island's Suffolk County."—Kirkus

"Reading like a potboiler noir, yet all too true, Garcia-Roberts' exposition of the corrupt foundations of a troubled Long Island justice system leaves no stone unturned."—Booklist

"This is a story of hubris, ambition, excess and revenge, and how it can all come crashing down even after four decades of getting away with murder."—Town & Country

"a true crime classic".—Publishers Weekly (starred review)