Greed in the Gilded Age: The Brilliant Con of Cassie Chadwick (Hardcover)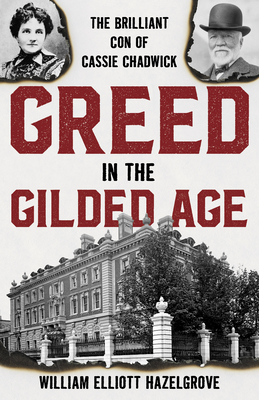 $26.00
Email or call for price.
Description
---
Breaking through boundaries of class, education, and gender, Cassie Chadwick conned at least 2 million dollars, equivalent to about 60 million today, from unsuspecting bankers simply by claiming to be the illegitimate daughter and heir of steel titan, Andrew Carnegie.
About the Author
---
William Elliott Hazelgrove has a masters in history and is the best-selling author of ten novels and five narrative nonfiction books. His most recent publications include, Sally Rand: American Sex Symbol (Lyons Press), Knox's Noble Train: The Story of a Boston Bookseller's Heroic Expedition That Saved the American Revolution (Prometheus), Al Capone and the 1933 World's Fair: The End of the Gangster Era in Chicago (Rowman & Littlefield). He lives in Chicago, Illinois.